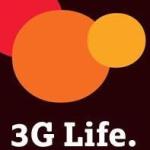 Tata DOCOMO, the GSM arm of Tata Teleservices Limited, has become the first private operator to launch its 3G services in India. Powered with cutting-edge technology support from its partner NTT DOCOMO, INC. of Japan, the undisputed global leader in 3G services, Tata DOCOMO's 3G services will change the way consumers use their mobile phones, riding on the back of game-changing products, applications and services.
Tata Teleservices Limited shall simultaneously launch its 3G services this Diwali in all the nine Circles where it has the 3G license—Karnataka, Kerala, Madhya Pradesh-Chhattisgarh, Rajasthan, Gujarat, UP (West), Punjab, Haryana and Maharashtra.
"Tata DOCOMO's 3G services will provide customers a dual advantage—trusted service from the House of Tata, riding on the technological excellence of NTT DOCOMO," Mr Anil Sardana, Managing Director, Tata Teleservices Limited, said. "We have been able to complete the ramp-up of our network to support 3G services due to the superb 3G-ready network we created at the time of our 2G launch itself, last year. Our 3G rollout across all nine Circles will be completed this year itself," he added.
Tata Docomo's HSPA+ 3G Network, set up with the assistance of NTT Docomo, supports high-speed Internet access with speeds of up to 21.1 Mbps. Technical literature often refers to this as '3.5 G+'. The network also supports high-definition voice (HD Voice) for a superior voice experience on calls.
"We have cherry-picked the best telecom Circles in the country from the perspective of cumulative market potential for our 3G services. We will cover 51% of Indian towns with a population of over a million and 60% of towns that have over half-a-million people. Additionally, our footprint covers 55% of households with an annual income of over Rs 3 lacs, and 49% households in the SEC A+B category. All these parameters provide us with fantastic market reach and potential," Mr Sardana added.
"While 3G as the next-generation of mobility brings with it better voice clarity through HD Voice, fewer call-drops and high-speed Internet access, the impact it is likely to have on consumers' lives is much greater than any of these improvements alone," Mr Deepak Gulati, Executive President, Mobility Business Division, Tata Teleservices Limited, said. "Our 3G services will enable richer communication through video calls and SMSs, will add the advantage of adding mobility to the power of the Internet, and will enable millions to start accessing the true power of the Internet. Truly, it's not a step up in mobility services, but the gateway to an altogether new life—3G Life."
3G Life enables richer communication with friends and family, makes the device the gateway to a world of information and entertainment purely for personal consumption, assists the user with a host of location-based services and helps consumers get more out of life through a host of clever applications. The mobile device, from merely connecting consumers to their world, becomes the means to live a richer, more fulfilling life.
3G devices such as handsets, dongles and tablets, powered by Tata Docomo applications and services, will take the Internet world to the far corners of the country, bridging the Digital Divide and creating a strong multiplier effect for economic progress.
Tata DOCOMO's 3G offering starts off on a rich and heady note, with the introductory service portfolio itself including applications like Video-SMS, Video-Streaming, Mobile Television, Ultra-High-Speed Data Transfers, Route-Finder, Live Aarti, and much more. Progressively, NTT DOCOMO will bring to India the various 3G products and services that will give Tata DOCOMO customers a flavor of tomorrow. NTT DOCOMO is closely working with TTL on future technologies like Long-Term Evolution (LTE) and much more.
NTT DOCOMO has played a major role in the evolution of mobile telecommunications through its development of cutting-edge technologies and services. Over the years, technologists at NTT DOCOMO have defined industry benchmarks for 3G and 4G technology, as also products and services such as i-mode and a plethora of lifestyle-enhancing applications. Today, while most global telecom players are only beginning to talk of 4G technology and its possible applications, NTT DOCOMO has already recorded a downlink transmission rate of 250 Mbps over a high-speed wireless network in an outdoor test of an experimental system for Super 3G, also known as LTE, and is targeting to complete the commercial development by the end of 2010.