Tata DOCOMO launches 'Free Air Time Rollover' plan for Postpay subscribers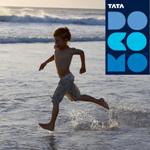 TATA DOCOMO has launched yet another first in the industry; 'Free Air Time Rollover' (FAT) offer for its potential postpay customers. Under this offer customers can roll over their current unused free air time to next month. The roll over of free air time for a period of 6 months. The Free Air Time roll over plan is available under the 20 options of Diet 299 and Diet 499 plans.
If customers are unable to use the complete FAT Rollover offered in the plan in one month, the same is carried forward to next month along with the regular monthly FAT Rollover. The cumulative FAT Rollover will be available for a period of 6 months. Post the sixth month; the cumulative un-utilized FAT Rollover will be forfeited.
To know more TATA DOCOMO's new 'Free Air Time Rollover' (FAT) offer click here