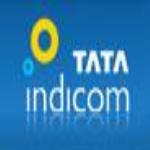 Tata Indicom, the CDMA brand of Tata Teleservices Limited, today announced the launch of 'Pay Per Second' combined with an exclusive '3 on 3' bonus for its Tata Indicom prepaid customers across circles. The offer is open to existing as well as potential prepaid customer for all local and STD calls. All existing customers can simply recharge their number with an STV of Rs 53 to start availing the offer, while all potential customers need to combine the new connection with a starter kit of Rs 99.

'Pay Per Second' with '3 on 3' bonus offer not only provides a competitive price point with one paisa per second for all calls, but also a bonus proposition where in if you make a continuous call for 3 minutes then you can avail the next 3 minutes absolutely free on the same call.  The combination that makes the offer all the more unique is that it not only provides a low call rate with one paisa for short calls but, is equally cost effective for long calls.
Local/STD Calls – 1p/sec (Get free 3 minutes of calls after every 3 minutes of calling on same call) This

benefit will be applicable till first 12 Minutes of a call post which customer will be charged 1p/sec. However you can disconnect the call in 11th minute and call the same person again :)


SMS – 50 paise

Roaming – 1p/sec

There is no daily rental.

TATA Indicom Pay Per Second Plan has added new dimension to the Pay Per Second Plan Tariff War by offering 3 Free Bonus minutes of the use of every 3 minutes. What do you think about TATA Indicom's new Pay Per Second Plan.