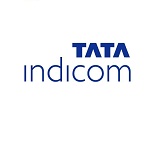 Tata Indicom has launched per second billing for Mumbai,Maharashtra and Goa subscribers following the successful launch of their GSM brand Tata DoCoMo with similar concept.This is a special plan directed towards people who are still using the traditional 1rs/min calling tariff in these circles.To avail this plan user has to recharge with 61 Rs E-recharge available at all Tata Indicom outlets and dealers.This special voucher comes with a validity of 60 days and gives 1 paise/sec tariff for all local calls(On-net and Off-net) in Mumbai,Maharashtra and Goa.STD calls are charged at 2 paise/sec until the voucher expires.There wont be any change in sms rates.

So to sum up,here is what you will get:
Recharge Amount- 61 rs
Tariff Validity- 60 days
Tariff-
1.All local calls,including landline at 1 paise/sec in Mumbai,Maharashtra and Goa circle.
2.All STD calls,including landline at 2 paise/sec in Mumbai,Maharashtra and Goa circle.
3.No change in SMS Rates.

We Say:- This voucher is only useful for people who are not on Lets Rock Plan in both circles.Tata's New Lets Rock plan allows a user to call any local mobile for as low as 50 paise/min during day and 25 paise/min during night.This plan is a huge hit among youth so the chances of youth shifting to per second billing is very less.Lets Rock plan gives STD calling at a flat rate of 1 rs/min..on the contrary this voucher gives STD calling at 1.20 rs/min which is costly.Tata has launched this offer to lure the customer with the per second billing concept but with plans such as Lets Rock already in existence,the 61 rs voucher will have to struggle a bit to attain credibility in both Mumbai,Maharashtra and Goa circles.