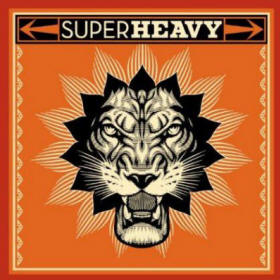 Tata Teleservices Limited has tied up with Universal Music Group, the world's largest music content company, to offer exclusive rights of a patriotic song from the album called 'SuperHeavy' on August 15th. The key highlight of the album is a song called Satyamev Jayathe sung by international artists like A.R. Rahman, Mick Jagger, Dave Stewart, Joss Stone, and Damian Marley. Tata Teleservices will be offering exclusive rights of the music album for initial 3 weeks on the occasion of 64th Independence Day to its DOCOMO, and Tata Indicom customers.  
Speaking at the occasion Mr. GurinderS ingh Sandhu, Head Marketing, Tata Teleservices said, "At the onset we would like to wish every Indian, A very Happy Independence Day! It is indeed a moment of pride and grandeur as we celebrate the 64th Independence Day.This Independence Day, we are offering something exclusive to our Tata DOCOMO and Indicom customers, where in they can enjoy the song that will add to the spirit of patriotism. Each song is a unique composition while the one that stands out is Satyameva Jayathe. The same is being highlighted in our current campaign that invites our customers to participate and explore their creativity. The contest is exciting, fun filled and above all patriotic!"
Tata DOCOMO and Tata Indicom subscribers can enjoy the music album in the form of Call Me Tune, My Song, wallpapers, full song and ringtones by simply dialing 55500 chargeable at 2p/second or SMS to 55500.