Smartwatches are in vogue. In fact, brands like Samsung and Apple have bowed to the plausibility of the concept and are developing their own smartwatches. It seems that wearable tech is the future and smartwatches are an important part of it. Which is why day by day, new smartwatch concepts are coming to light, one of them is the HOT watch.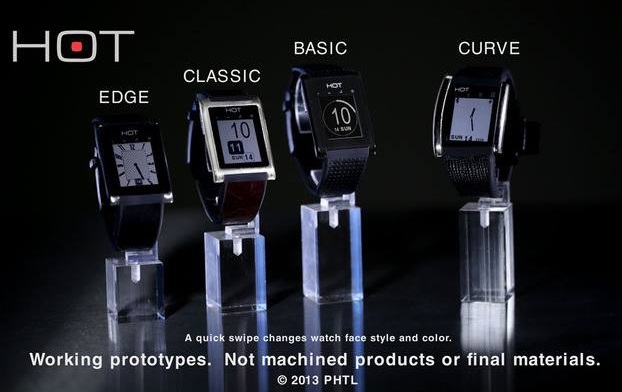 The HOT watch is one watch that you should look into if you are still waiting on your Pebble smartwatch which hasn't arrived an year since it was crowd funded. The HOT watch from PHTL, achieved its crowd-funding goal of $150,000 within a single day.
The HOT watch is not your run-of-the-mill smartwatch. It comess with not just a touch screen, but also gesture support and app support. But the best feature of the HOT watch is that you can not only receive calls from your smartphone on it but actually call people right from the watch! Well, now that is something new, isn't it?
How would it work? Well, the HOT watch actually has a directional speaker which you can speak and hear from. If you are wondering whether the HOT smartwatch will spill out all your private talks to other people, well, don't. A directional speaker only delivers sound directed at the user so it is only your ears that will get the drift of the conversation.
The smartwatch is offered at $119, $169 and $249 for different models. Here's the Kickstarter link if you choose to support it.
And that is not all, you can actually get alerts and also, it will give you a fall alarm that gives you a chance to protect it from physical damage.