Some time ago, we use to eye 'Indian-made' phones with suspicion. When someone said they used a phone from say 'Micromax' or 'Spice', we used to think that they possessed low-end phones not worthy of mentioning. Heck, till about two years ago, possessing phones from Indian brands was looked down upon. Everyone would vouch for a Samsung, Sony or Nokia instead of these phones, no matter what they offered.
Let's cut to the present after that short and tragic tale – the scene has totally changed. Brands such as Micromax are putting out quality products and selling them by the bunch. Micromax might be the only Indian mobile company whose phones become regularly 'out of stock' and are even 'pre-booked'. How did it happen?

Well, let's see. Every Indian brand, whether it be Micromax, Spice or Karbonn started at the bottom of the heap by investing in basic phones that were much cheaper than anything on offer from foreign brands such as Nokia, Samsung and Sony. They successfully endeavoured to bring cell phones to those who had little affordability. In fact, with the arrival of Indian brands and the range of phones they present, the budget phone segment, earlier disregarded by companies as minute began to heat up and finally Nokia and other companies also had to step up their act in this segment to match up with the Indian companies.
Having achieved a significant return on investment in this segment, Indian companies began to eye the smartphone industry. In their typical fashion, they didn't start aping big brands but rather came up with 'budget smartphones' which bought many goodies for a consumer at a low price. But it was a story of equal amount of successes and failures.
When we are talking about Indian brands, the market leader Micromax is the embodiment of everything that the market represents. It too faced budget smartphone successes and failures – while some well-designed phones such as the Bling succeeded many innovative phones such as the projector phone X40 turned out to be duds since Micromax could not fully deliver on the promises it made with the handsets. Micromax has just released its third iteration of the Bling series, the Micromax Bling 3 A86 with Android 4.1 with a Rs. 9599 price tag.
This period also gathered it criticism because of the materials it used in making the phones along with the apps, the cameras and the interface which just didn't come up to par with other phones. At this stage, we denigrated Micromax to the status of low-end phones that were like a middle ground for when we would afford the phones we really wanted.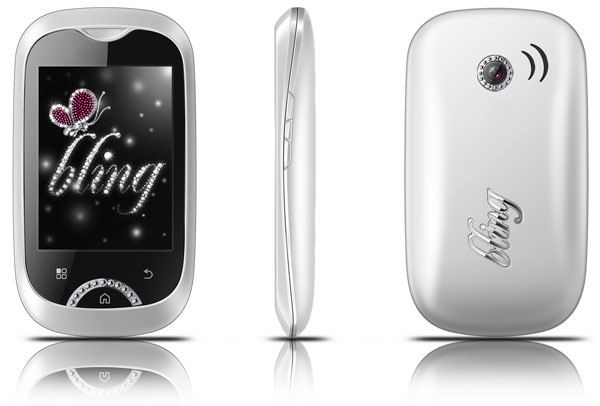 But Micromax was never a company that used to content with what it got on its plate neither was it ever keen to settle in the background to bigger brands: this has been its strength. It followed the innovation in the smartphone industry quite closely – when Samsung and Apple came out with phones hailed as 'superphones' or 'dream phones', it tried to match up by launching its own A25 'superfone' which did  not live uup to expectations.The spectacular thing to see here was that Micromax's marketing strategy. It was courageously willing to challenge Apple's iPhone 4S and Samsung Galaxy S Duos even at the risk of being ridiculed for its efforts. Well, it paid off and Micromax's popularity started soaring high, particularly among the young generation.
But now that Micromax boasted of a great range of phones, it put up another brave endeavour – it set up brand stores that sold only Micromax merchandise, besides selling through third party sellers.
But, then came out the Samsung Galaxy SIII, and Micromax matched up by launching the Canvas series – it was a goldmine! Micromax had stepped up its act and provided great quality hardware at 1/4th of the cost – A Samsung Galaxy SIII debuted at 40 grand while a Canvas 2 came at just around Rs.10,000. With the launch of this one phone – even sceptics started to take the company seriously. The Canvas phones were literally sold off the shelves – they provided everything we needed – a good camera, a nice interface, great touch sensitivity, a big screen, aces to the latest version of Android and a solid price tag just to list a few. The phones were so much in demand that at one point of time, stores that had them were even selling above the marked price and people were buying – there was indeed a shortage of these phones. The day of reckoning came for Micromax when the Canvas HD went on pre-order on 14th February 2013 and 9000 Canvas HD were booked phones on that day. Whoa! It was 'sold out' pretty soon.
They were out of stock almost everywhere, whether it be stores or online sellers. Micromax has since then expanded the Canvas range with the Canvas 3D, Canvas HD and the upcoming Canvas 4. It has also come up with a less-expensive phone in the Canvas series, called the Canvas Lite.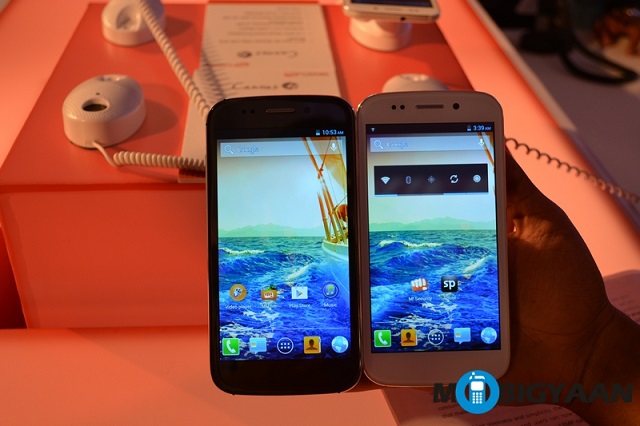 The success of the Canvas range isn't just a fluke and Micromax repeatedly proves that. It has improved the Canvas bit by bit with every new iteration. The Canvas 4, we think is going to prove this once again.
Micromax's story has been not just one of sheer determination, but one of innovation, courage and a lot of learning from mistakes. It has led from the front and all other Indian brands have just followed in its footsteps.
After boasting of such success in the Indian market, what should be the ideal next step for the company? We believe that the time has come for it to venture into other developing economies and also put in more work in the phone R&D (Research and Development) department, coming up with some innovations that are designed to appeal to the Indian consumer.