The Reliance 3G Tab: Review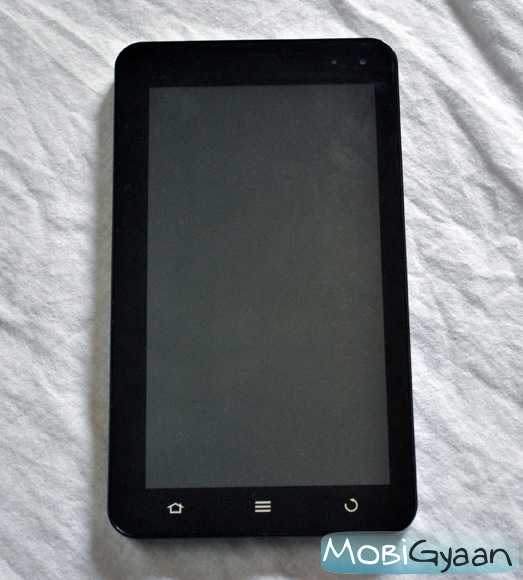 The tablet market is growing by the numbers and device manufacturers are doing everything to sell their slate. Reliance Communication tied up with Chinese device manufacturer ZTE Corporation and had launched the Reliance 3G Tablet at strategic price of Rs. 12,990. Striking, it seems at first because mid-to-high range smartphones today cost anywhere from Rs. 10,000-25,000. Off course you get a bundled 3G SIM which you have to pay for, but it is totally worth the package, well that's what I think.
You can check out the various 3G plans available for the tablet over here.
Design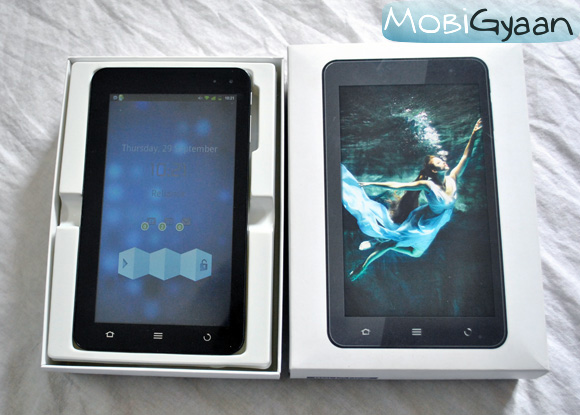 The tablet has a nice 7 inch touchscreen, however be warned that the display is a fingerprint and smudge magnet. Cleaning the display now and then might help, but you won't be able to keep it spotless for long. Anyhow, the display is bright and does perform fairly well under the sun. It has a WVGA resolution which is 480×800 pixels which is good enough to watch HD videos without any trouble. The touch sensitivity could have been better as it tends to respond a bit slowly.
The processor clocks at 800 MHz which seems under-powered but works surprisingly good when you run many applications at the same time. It has 512MB of RAM and the memory management is pretty good as you get about 200-300MB of free memory if you are not running any app in the background.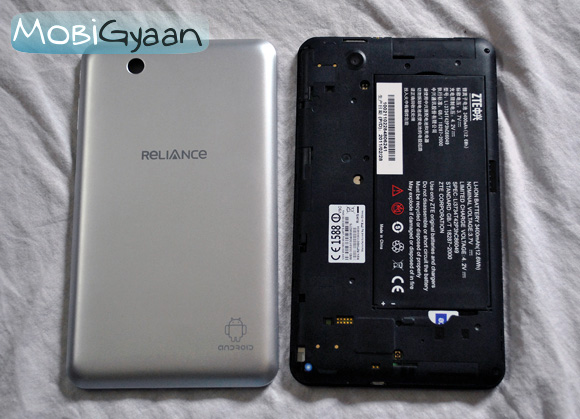 At the back there is a 2 megapixel camera and a VGA camera in the front. The back actually is a plastic cover which comes off to reveal a 3400mAh battery a SIM card slot and a microSD card slot (4GB card included). There are also two speakers, one on the top and one below, which provide a decent level of volume. At the bottom there is a microUSB port that is used for charging the tablet and for data transfer.
Android Gingerbread OS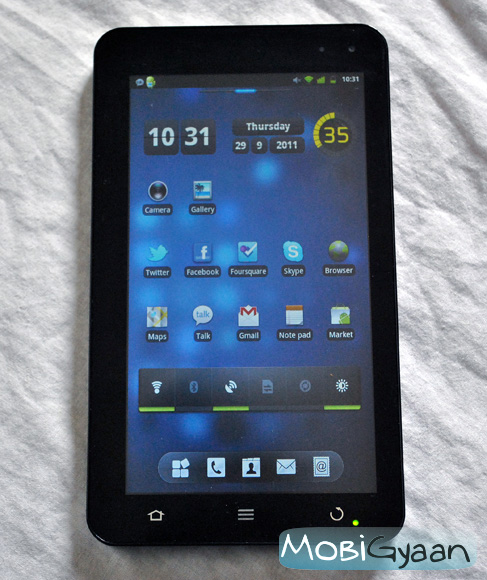 Yes there is no Honeycomb, but still it is a pleasurable experience. I hate to say it, but it actually is a large screened Android smartphone. With the usual Android homescreens, apps and widgets the UI is pretty simple and there isn't any eye-catching feature in the UI but it is very simple and easy to use. You might get a little laggy experience at times, but only if you are running a lot of apps all together.
3G connectivity
I really wanted to mention a few words about the 3G SIM provided by Reliance with the tablet. The 3G speeds have been at par. The Speedtest app showed a top download speed of 3.2 Mbps while upload speeds went upto 1.5Mbps which are quite some numbers. Connectivity has been flawless, and I did not see network problems even in basements.
Multimedia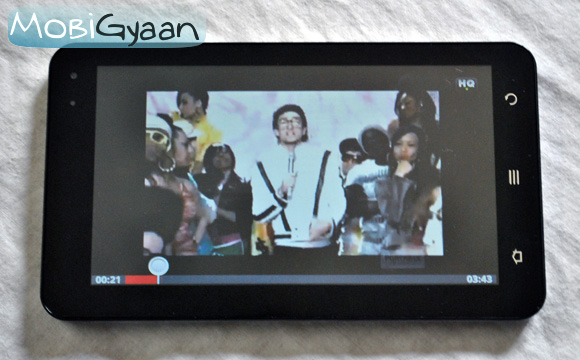 Watching videos at 720p is great and the tablet has Dolby Surround feature which makes it even better. The music player is also decent supporting the same Dolby audio feature providing crisp audio. The camera is just average and is capable of clicking pictures at 3MP and videos at VGA resolution.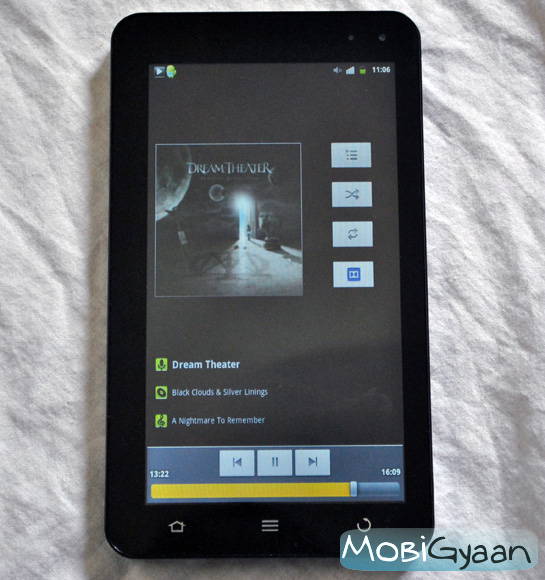 Conclusion
The tablet is a great deal with the 3G plans offered by Reliance. However, it might not reach your expectations if you are hoping for a super fast tablet. Surely it can handle a lot of apps, but somehow it doesn't give you the oomph factor.
Would I go for it? Well, like I said it is a great deal as you can get 5GB of monthly 3G data for one year for just Rs.19, 990. This is totally worth every penny. On a budget, I would go for it but if offered another choice I might think twice.