3 features that you should know about the Samsung Galaxy S III
The Samsung Galaxy S III made quite a buzz these past few months and Android fans have been waiting for the device for quite some time. So now you all know about it and have seen the device, but there are some features of the device that you might not be aware of.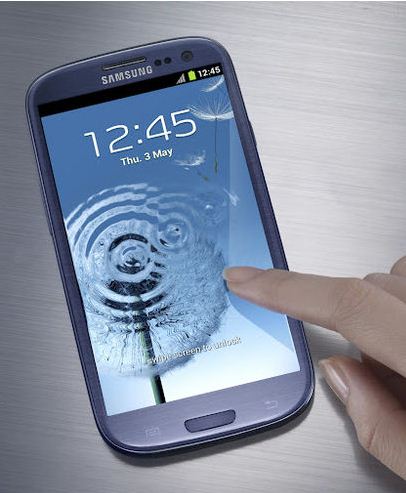 Samsung claims that the new smartphone features 'Natural Interaction', 'Easy and Instant Sharing' capabilities and has a 'Human Centric-Design'.
Let's check out all of these features shall we.

Firstly,
Natural Interaction
.
The device just not let's you interact via the touch screen, it can detect your face, voice and motions and the device adapts to the individual user to provide a more convenient and natural experience.
With the new 'Smart stay' feature the smartphone recognizes how you are using your phone like reading an e-book or browsing the web for instance, by having the front camera identify your eyes; the phone maintains the brightness of the display. So it's kinda like keeping an eye on you (creepy).
There is also the addition of 'S Voice' feature which is an advanced natural language user interface that listens and responds to your words. Like all the voice assistance features, the S Voice presents let's you control and command the device. Suppose your phone alarm goes off but you need a little extra rest, just tell the Galaxy S III snooze. You can also use S Voice to play your favorite songs, turn the volume up or down, send text messages and emails, organize your schedules, or automatically launch the camera and capture a photo.
There are some motion gestures added to the smartphone, suppose you are messaging someone but decide to call them instead, simply lift your phone to your ear and 'Direct call' will dial their number.
The Galaxy S III has
Easy and Instant Sharing
capabilities. With Android 4.0 ICS and NFC technology, the Galaxy S III can send and share media in an instant. With the new 'S Beam,' the smartphone expands the Android Beam feature, allowing a 1GB movie file to be shared within three minutes and a 10MB music file within two seconds by touching another Galaxy S III phone via NFC.
There is also 'AllShare Cast', which lets users wirelessly connect their smartphone to their LCD/LED televisions and quickly transfer content onto the large display, also 'AllShare Play' can be used to instantly share any forms of files between your smartphone and your tablet, PC, and televisions regardless of the distance between the devices. Under AllShare Play is also the 'Group Cast' feature that allows you to share your screen among multiple friends on the same Wi-Fi network, pretty neat!

So let's get down to the design. Samsung claims the Galaxy S III is just not a feature rich smartphone but it also has a Human-Centric Design. It has a comfortable grip, gentle curves, and organic form to give the rich human-centric feel and design. It gives a nice brushed metal look and the back has nice ceramic-type finish. The device doesn't have any linear lines around it and is pretty curvy. It is currently available in deep blue and white color options with more to follow later. (Black maybe?)
We personally like the device, do you?
For full specs of the device visit here.