Top 10 Valentine's day apps
Valentine's day is around the corner and we are here to relieve you of the stress of making this day as perfect as possible. We have prepared a list of the top 10 Valentine's day apps which will help you prepare the music, gifts and almost everything you need to make this day a special one for you and your partner. We have carefully curated these apps so that you can have everything you need, at the touch of a button.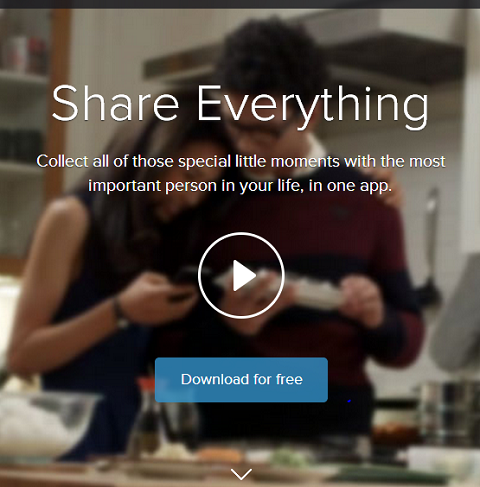 Everyone knows how important it is to hang out with your partner on this day and even while you are at work, you should not lose their presence should you. This app celebrates your togetherness along with protecting your privacy. Rather than tease your single friends with your Valentine's day updates, this app lets you share photos, create personalized calendars and write lists and messages to your partner.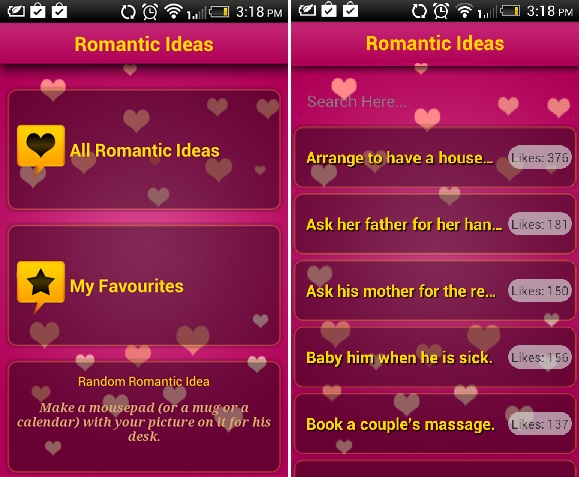 Want to please your partner and have run of ideas? Well, here we are to your rescue.. The 100+ Romantic ideas will help you figure out more than 100 ways to please your partner on this special day. They claim that every idea is designed to please your partner and make your love life better.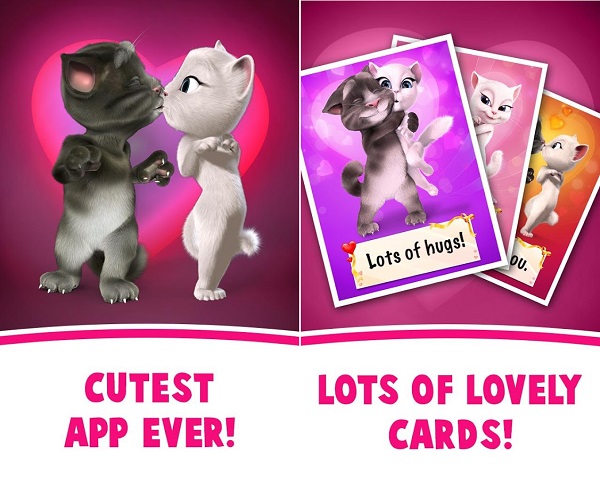 Are you fond of the Talking Tom app? Well, if you are, then this app will be a treat for you. The Tom's Love letters app is the cutest way to celebrate Valentine's day. This time, since it is Valentine's day, Talking Tom is accompanied by Talking Angela. If you are hesitant to express your feelings to your partner, this might be the best way to do it – At the least, it will make her light up with laughter.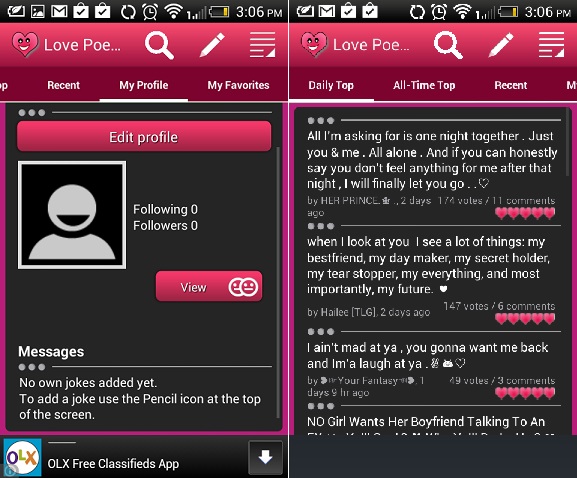 If you are feeling a bit romantic on Valentine's day but don't know how to express yourself, then this app will help. Poems are the best way to express your feelings on this day. This app has a specially curated selection of poems. It offers you hundreds of romantic text to woo your beloved.
Red Stamp offers a personalized collections of cards and greetings that you can send straight from your smartphone. You can also send notes and announcements and can use this app to email, message, post on Facebook, Instagram and Twitter.
Valentine's day gift list ideas
Having a problem choosing an ideal gift for Valentine's day? This guide is specially designed to help you out in that regard. The app will suggest you both homemade and store brought gift ideas. The app has a vast collection of 101 gift ideas. Not just that, you can choose gift ideas according to your price range.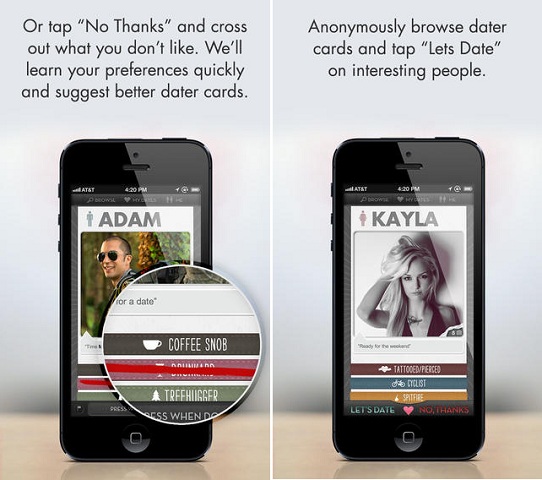 Are you shy? Do you feel socially awkward asking the opposite sex out on a date? Well Lets Date is an app that will guide you on how to interact with women. It will help you  groom yourself. It gages your reaction to various questions and lets you know the best match it can find for you. Unfortunately, it is currently an iOS only app.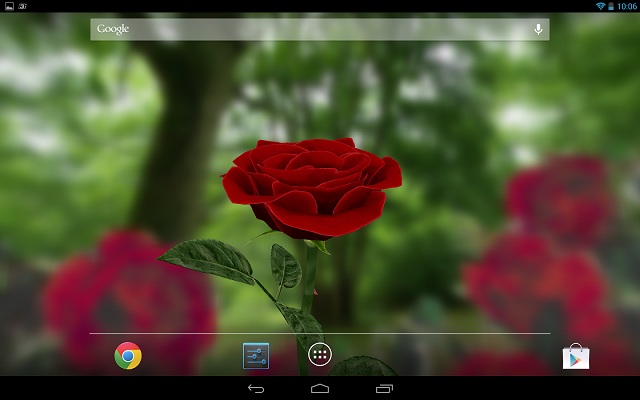 What's captures the Valentine's Day mood more than roses? How about setting a Valentine's day theme so that when you pick up your phone, the day shines its magnificence in your face? This app comes with with a full 3D rose wallpaper, which will react to your touch gestures. The flower will rotate as the home screen changes and you can even tilt it by swiping up and down on your phone. It is romantic and beautiful at the same time.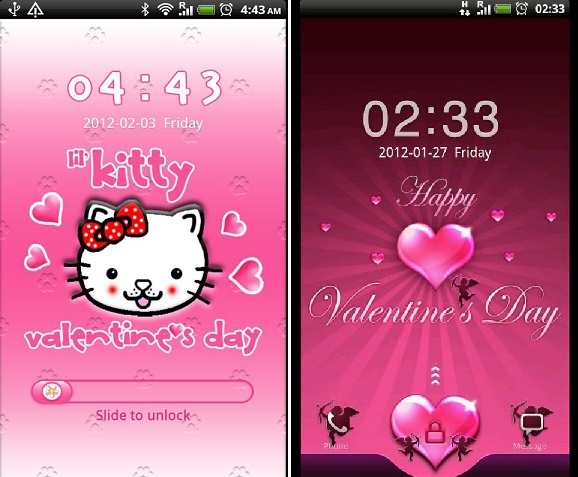 A decade ago, cards used to be the thing for Valentine's day. But that time has passed away. Today, this day is celebrated by WhatsApp messages, Facebook Statuses and online gifts. Be Mine is an app that will help you create a customized app for your beloved. You can create a card complete with backgrounds, ringtones and themes that come with hearts, cupids and kisses. You can even use your own photos as background. There are a lot of different kind of decorations available along with your card.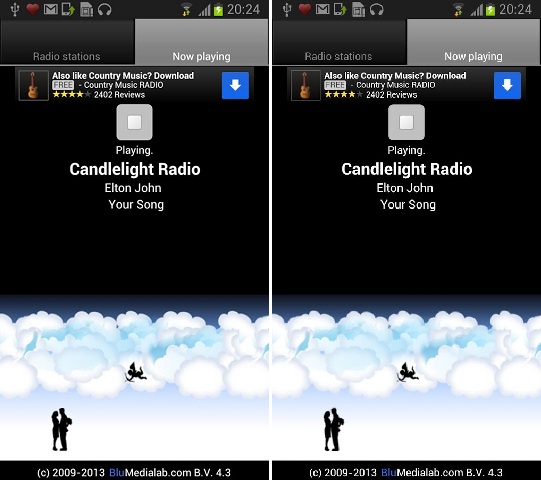 How about a whole collection of music centred around the theme of Valentine's day? If you are taking her out on a date or  just making her a romantic dinner, this will serve as the perfect background score. This app has a collection of around 40 different radio stations that will be a treat for your valentine.