Toshiba has unveiled the Excite X10, which it claims is the world's thinnest 10-inch tablet. Besides a slim 7.7mm thickness, the tablet offers features such as a 5-megapixel rear camera and Corning Gorilla Glass display.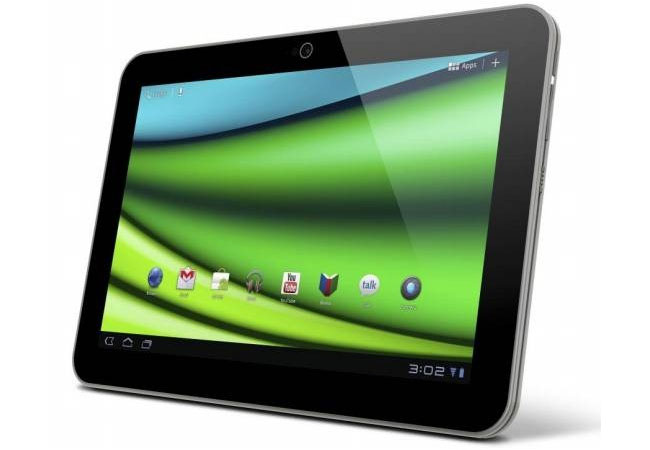 Toshiba is known for its feature rich devices and one can be assured that it has kept up with its market philosophy with the Excite X10.
The Excite X10 comes with exciting specs, which include:
The latest Android technology (which would most probably be the Ice Cream Sandwich OS)

10.1-inch, 1280 x800p screen with Corning Gorilla Glass display

1.2 GHz processor with 1 GB RAM

2-megapixel front-facing camera for video chatting along with 5-megapixel rear camera with LED Flash

Micro USB, Micro HDMI ports and Micro SD card slot

Wi-Fi (802.11b/g/n) and Bluetooth 2.1

Features such as Gyroscope, Accelerometer, GPS, eCompass and Ambient Light Sensor

A built-in 25 watt-hour rechargeable lithium ion battery
But the most important feature of the tablet, besides its thickness, inarguably, is its Stereo speakers with sound support from Toshiba and SRS.

The Excite X10 would be available in 16 GB/32 GB variants costing $529.99 (around Rs. 26,500) and $599.99 (Around Rs. 32,000). Currently it has been launched in U.S. only.

Its Indian launch date and price are not yet known. Trust us to keep you posted.