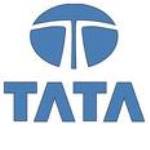 Tata Teleservices Limited has been growing, in terms of subscribers, since the launch of its GSM service under brand name – TATA DOCOMO. Today the company announced that they have crossed 80 million subsribers' milestone. It added 2.14 million new subscribers (wireless and wireline) in the month of September 2010 to cross the 80-million-subscribers' milestone to reach a total of 8,03,06,495 subscribers.
In a statement Mr Anil Sardana, Managing Director of Tata Teleservices Limited, said "We thank and value every subscriber's faith in us as a transparent, caring and competent telecom services company.The achievement bears testimony to the positive recognition and acceptance of our innovative offerings by our subscribers. We are confident that we will continue to share a ceaseless bond with our subscribers, for all the hard work invested in providing world-best products and offerings. The approach that has worked for us has been to offer cutting-edge and reliable products and services, have complete transparency as far as tariffs are concerned, and to provide dependable customer service—so that the customer has a seamless and hassle-free telecom experience."
Personally, I feel that its Tata Teleservices Limited has shown remarkable growth since the launch of Tata DOCOMO. So Congratulations to all the people at Tata Tele. Enjoy Guys!!!