If you are multitasking with your iOS device and running too many apps in the background, your iPhone or iPad may refresh some apps to add an iOS experience with its new feature Background App Refresh. To get an idea how Background App Refresh works, the feature allows any apps to open in the background temporarily and get the latest updates of what needs to be updated in the app and freeze it so that it doesn't drain out the battery. Although keeping the Background App Refresh turned on won't slow your iOS device but some people may choose not to refresh the app in the background, so I decided to create a guide for them.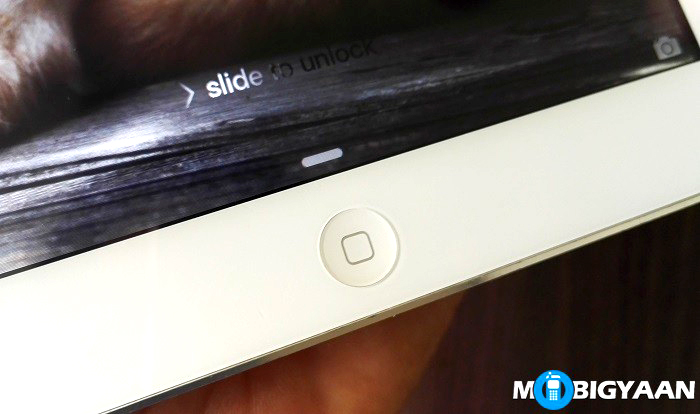 Instead of using the app frequently and wait for a few seconds to update it, what Background App Refresh does is it keeps the app updated with latest information i.e. when you open an app, the updates are already there for you without waiting for the app to connect to the network and get the updated information the moment you open it. Let's say you use Facebook app frequently which shows you latest news feed every minute, and instead of waiting for the new feeds when you open it, iOS does it for you automatically. So the next time you open Facebook, it will be updated without using the network at the first place.
While the feature is quite useful if you are using a number of apps frequently, it can be a battery concern for some. So, to disable Background App Refresh on your iPhone or iPad, this short guide will help you.
How to turn off Background App Refresh on iOS devices
Step 1: Launch the Settings and select General and swipe to find Background App Refresh. Or Simply go to Settings -> General -> Background App Refresh.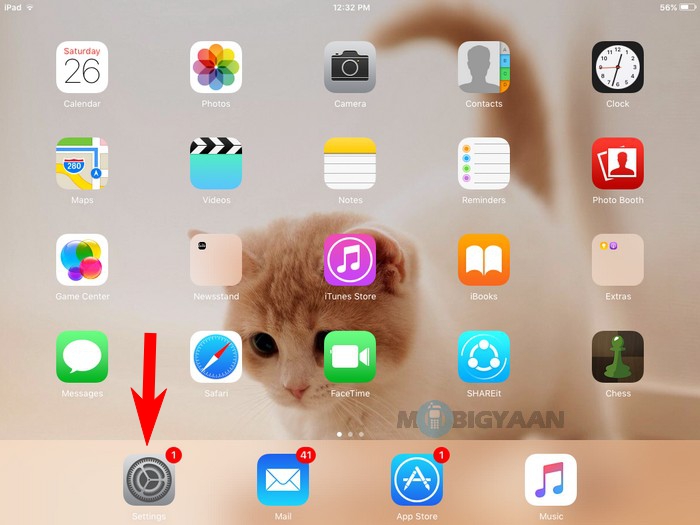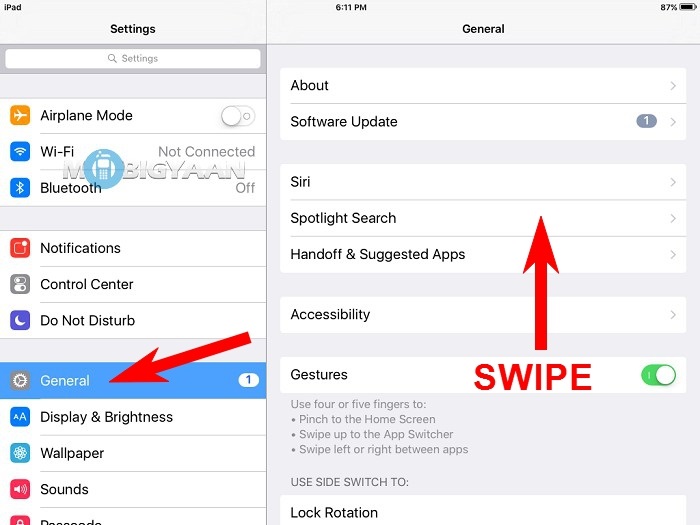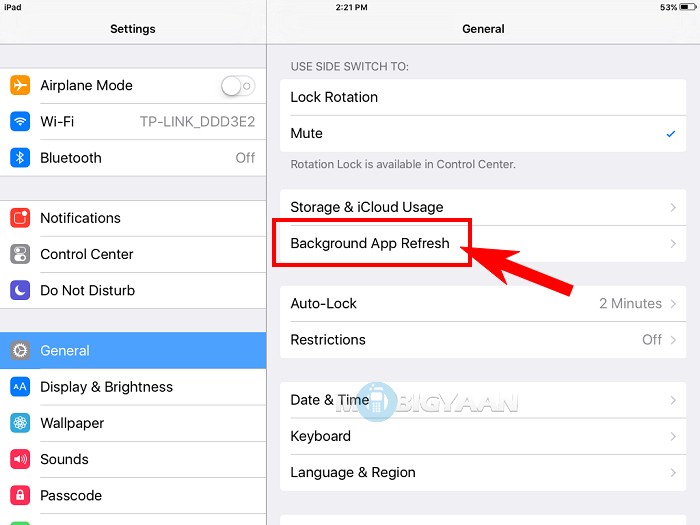 Step 2: Once you are in the Background App Refresh setting, tap the slider to turn it off.
If you are concerned about whether to turn off Background App Refresh or keep it turned on. Choose the desired apps that you don't want to refresh the content. If you think Facebook is the one that doesn't require a refresh, then select Facebook app and tap the slider to turn off Background App Refresh particularly for Facebook. Similarly, it can be done with other apps individually. To do that you need to turn back Background App Refresh on your iOS devices.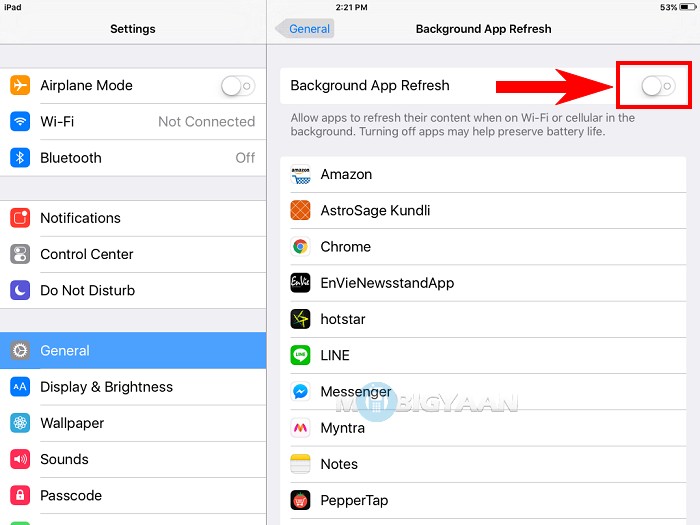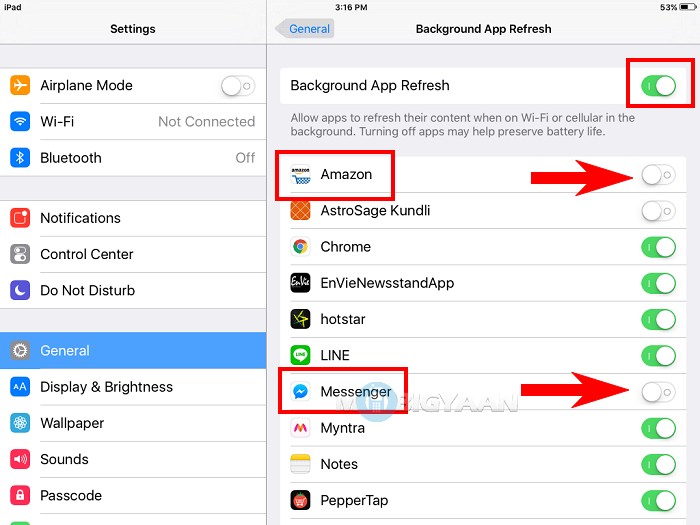 If you have any queries about this guide, ask us in the comments and we will get back to you soon. Share it if you like and don't forget to visit more new guides at How-To Guides.