With an increasing number of third party twitter clients snatching away users from the official Twitter app, the company is now working hard to stop this. Twitter has released a new update for its official Android app.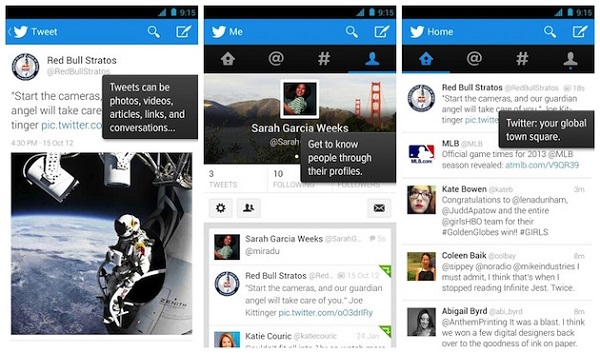 The latest update has a lot of new stuff that shows the dedication of the twitter developers. Most of the features which were seen and appreciated in other third party twitter clients are now added to the app, thus raising fears about the future of these other apps.
For starters, the new app has a revamped Holo UI, with swipe-able tabs and new fonts. There are new Twitter cards with expanded tweet info-containers. Also, the app would redirect to the Play Store to install a new app from twitter. The @username and hashtag functions have also been improved.
The new Twitter app is something you must try. To download it, visit the Google Play Store. Will the new Twitter app replace your other twitter client? Do tell us.