Recently, social image sharing app Instagram went on to block the support of Twitter from its network and Twitter has come back with a revenge.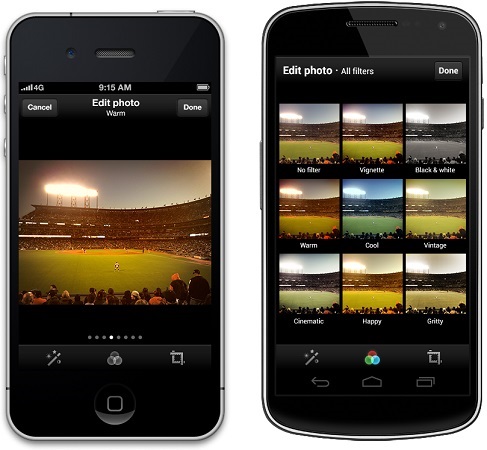 Twitter has today in a blog post announced that its Android and iPhone apps have now arrived with built-in capabilities to edit and refine images before they are posted on the microblogging site.

Thanks to Aviary, now Twitter for Android and Twitter for iPhone both arrive with the ability of letting users to apply one of the 8 filters that Twitter has made available in the Apps. Users will also be able to auto-enhance their images before uploading them.
 
Twitter has explained the new features in the apps as below:
 
Filters: Apply one of eight filters, ranging from black & white to vintage, to add a new look and feel to your photos.
Take a bird's-eye view: See how each filter would affect your photo in a single grid view, or

swipe

through looks to compare your options.

Frame the action: Crop and pinch to zoom in order to focus attention.
Auto-enhance: Make your photos pop with balanced light and colors by tapping the wand.
The updated app is already available in the Google Play Store for Android devices while we are awaiting the app to be available in the iTunes App Store. You can download the app from here and also catch the video below to see how the Photo Filters work.