Whosoever has access to Internet is on Facebook nowadays. We use Facebook to stay connected with our family and friends. We share photos, videos, do check-ins and what not. Oh yes, we also post status updates. Don't we? Whatever the occasion, one doesn't forget to share it on Facebook by posting a status.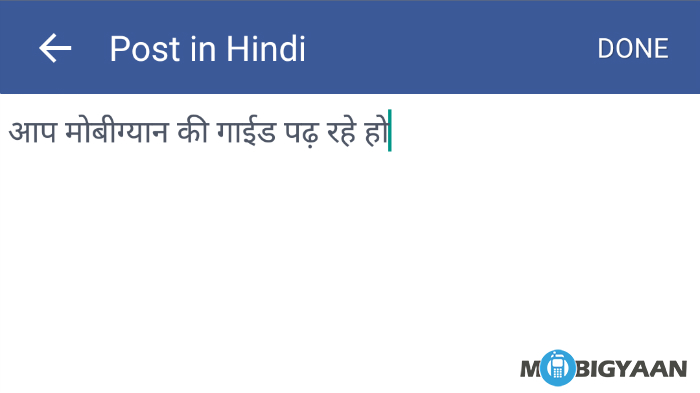 People around the world post status updates in a language according to their region. We, in India, post status updates in English. Those who want to post a status update in other language, let's say Hindi, either have to download a keyboard or switch to an already installed keyboard which supports Hindi. Well, no need to do that anymore. In a recent update to the Facebook for Android app, the company rolled out a light-weight editor which transliterates English into Hindi. We show you how to type in Hindi using Facebook's in-built keyboard.
How to type in Hindi using Facebook's in-built keyboard
Step 1: In order to be able to type in Hindi on Facebook, you need to have the latest version of Facebook installed on your Android. You can download the latest version of Facebook app from Google's Play Store.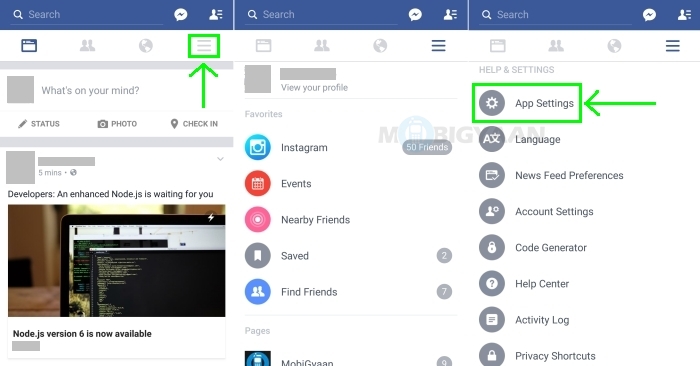 Now, open the Facebook app and tap on the three horizontal lines located at the top-right corner of the app screen. Scroll down till you find 'App Settings' and tap on it.
Step 2: In the 'App Settings' menu, you will find 'Hindi Keyboard' option with a toggle button provided against it. Toggle that button to turn on the Hindi Keyboard.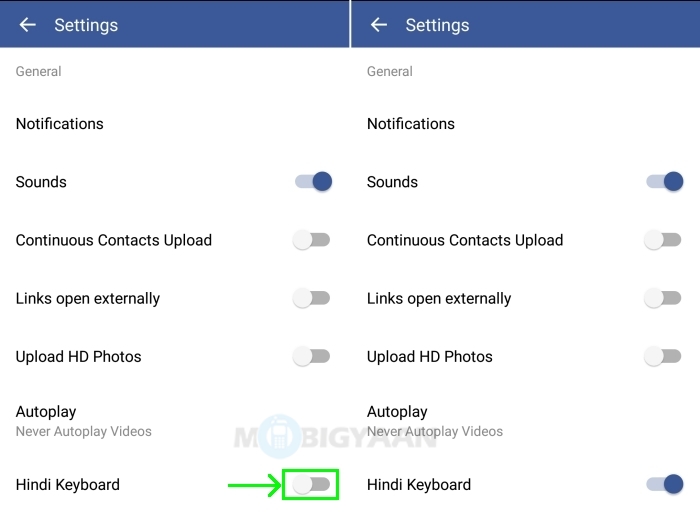 Step 3: Now when you go on to post a status update, you will find a keyboard icon at the right side of the location icon below the text field. Tap on that keyboard icon.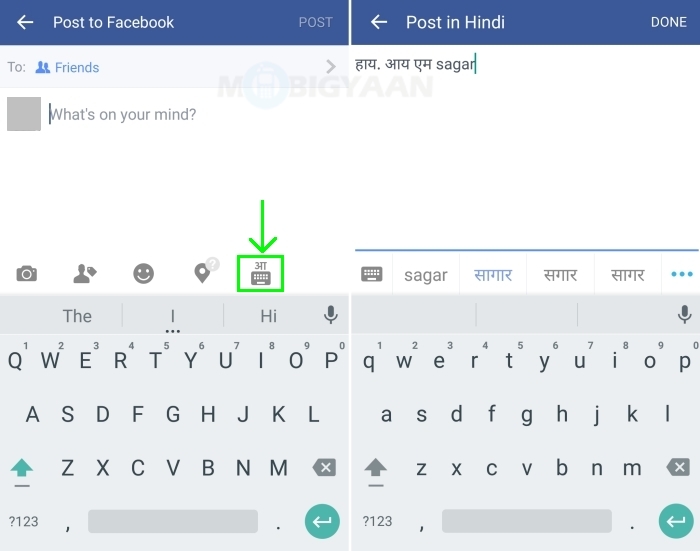 Tapping on the keyboard icon will take you to a text editor where you can type in Hindi. To be precise, whatever you type in English will be transliterated in Hindi.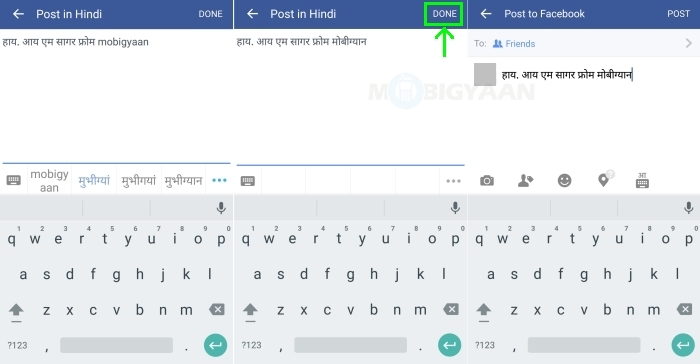 You will also be provided with suggestions as you type. Tap on 'Done' as soon as you are done typing in Hindi. Tapping on 'Done' will take you back to the main screen where you can add images, location, etc to your status update. That's it. Tap on 'Post' and your status update in Hindi will be posted on Facebook.
Alternate Method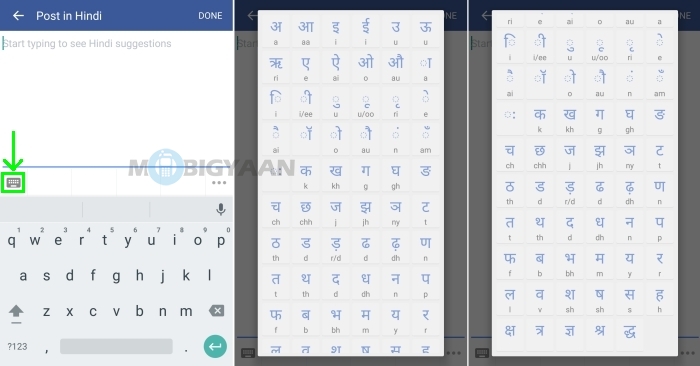 When you are taken to the dedicated editor, you will see a keyboard icon at the left side. Tapping on it will present you with a list of all the Hindi alphabets. You can tap on the one you want to use. However, this method turns out to be time consuming.
We hope you are now able to type in Hindi on Facebook. With the Hindi keyboard now coming in-built with the Facebook app, you no longer need to download additional keyboards in order to be able to type in Hindi on Facebook. If you liked this tutorial, make sure you take a look at our How-To Guides section, we have many for you.