After testing its Dial an Uber service in select cities, Uber has now rolled out the service to all the cities.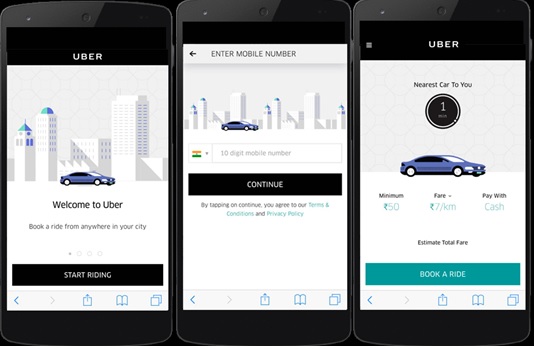 Uber has announced the expansion of the Dial an Uber service to all the 29 cities in India where the taxi hailing service is operational. The mobile based website lets users book a ride without the need to download the app. However, the service only supports cash payment.
To avail the service,
Navigate to dial.uber.com on your mobile phone
Enter your phone number to quickly login or sign-up
View pricing information, get a fare estimate, and request for your ride with a single tap
After requesting, we will instantly connect you with your driver over call to coordinate pickup
Once the trip is completed, you can pay your driver in cash.
Speaking about the service, Apurva Dalal, Head of Engineering, Uber India, "We began with introducing 'Dial an Uber' – an 'India first Innovation' in four cities, as a pilot to overcome the challenge of serving under all kinds of networks, especially low or poor connectivity. Buoyed by the overwhelming responses, we are pleased to announce a national roll-out. 'Dial an Uber' offers a convenient choice to customers looking to book a ride and is testament to our focus on using our technological edge to make mobility reliable and accessible for everyone."