We humans are the most intelligent race on Planet Earth, at least that's what I have heard many times. However, even if we are the most intelligent race on this planet, we are humans after all, and humans have a tendency to forget things and lose them. Well, cab aggregating service Uber too has come across such humans, and hence, it has introduced Lost & Found India Index which gives a detailed insight on when and what its riders forget in Uber cabs.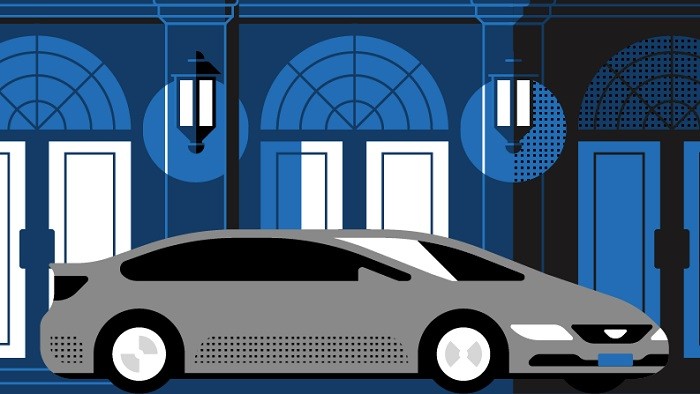 Uber's Lost & Found India Index reveals what its riders forget the most, when they forget something the most and which city has riders that are the most forgetful. Well, talking about the most forgetful city in India according to Uber's Lost & Found India Index, the crown goes to Bengaluru which is then followed by New Delhi, Mumbai, Hyderabad and Kolkata.
Besides, the items that are been forgotten the most in an Uber cab by Indians are phones, rings, keys, wallets and caps. Oh, yes, people have also forgotten items like a cheque worth of ₹15 lakhs, keyboard, and yes, puppies too. The Uber riders in India forget their items the most on a Saturday. Well, we understand, it's weekend and some might already be in a *ahem* hangover.
"Everyone has experienced that moment of panic when you realize you forgot a personal item on a plane, bus, train, and in many cases, your Uber. To acknowledge Uber's most forgetful riders, and to prepare for Mercury falling into Retrograde in just over a week, we've created The Uber Lost & Found Index. Through this data and rider insight backed index, we want to bring the riders attention to the options available to them in case they lose something in an Uber, in a fun and playful manner. And I think it is specifically important for our riders in Bengaluru, given that Bengaluru has emerged as the most forgetful city in India." said Christian Freese, General Manager, Bengaluru, Uber India.
Here's what to do if you have lost an item in an Uber cab:
Tap "Your Trips" and select the trip where you left something
Tap "I lost an item"
Tap "Contact my driver about a lost item"
Scroll down and enter the phone number you would like to be contacted at. Tap submit.
If you lost your personal phone, enter a friend's phone number instead.
Your phone will ring and connect you directly with your driver's mobile number.
If your driver picks up and confirms that your item has been found, coordinate a mutually convenient time and place to meet for its return to you.
If you are unable to connect with the driver, use 'in-app support' to report the loss and Uber Support Team will step in to help you
Now let's take a detailed look at the insights provided by Uber's Lost & Found India Index.
Most forgetful Indian cities:
Bengaluru
New Delhi
Mumbai
Hyderabad
Kolkata
Most common days to report items as lost:
Most forgetful days in 2016 when maximum items were reported as lost:
 

December 31

December 11
December 27
November 27
December 12
Most forgetful week in 2016 when maximum items were reported as lost:
Week of December 26
Week of December 19
Week of November 21
Week of December 12
Week of December 5
Most forgetful month in 2016 when maximum items were reported as lost:
Most unique items forgotten:
Cheque worth 15 Lakhs
Keyboard
Puppies
Expensive watch
Expensive footwear
Liquor bottles
Wooden Planks
Cabbage
Grocery bags
Cricket Bats
Most common items forgotten:
Phone
Ring
Keys
Wallet
Hats/Caps
Purse/ Bags
License / ID
Dongles
Charger
Sunglasses
By the way, have you ever lost any of your item in an Uber cab? If yes, what was it?