We have a new entrant in already crowded Mobile OS space. Canonical announced the launch of Ubuntu for phones. The OS looks pretty neat and promising.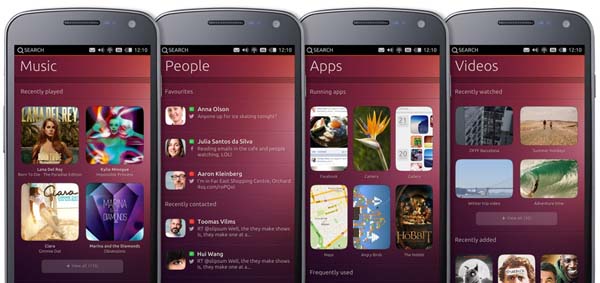 Unlike conventional touchscreen phones, Ubuntu works without touch buttons and uses swiping gestures from the edges of the screen.
Edge magic – Thumb gestures from all four edges of the screen enable users to find content and switch between apps.

Deep content immersion – Controls appear only when the user wants them.

A global search for apps, content and products.

Voice and text commands in any application for faster access to rich capabilities.

Both native and web or HTML5 apps.

Evolving personalised art on the welcome screen. 

Check out its introduction by Mark Shuttleworth, in the video below.


 
Phones running on Ubuntu aren't available for purchase as of now, however Canonical in its blog said that it aims to release Ubuntu running smartphones before the end of 2013.
 
I believe that the OS is not a part of the crowd but it stands out. From what I have seen and read till now about it, I am sure it will bring changes in the industry and the way other Mobile Operating Systems presently work.
 
For more details on Ubuntu for Phones visit here.