UC Browser hits 500 million global users; launches a new brand mascot
The popular third party mobile browser, UC Browser, developed by the folks at UCWeb has just announced that they have surpassed the 500 million global users milestone.
This landmark cements UC Browser's position as the world's largest third party mobile browser by user base. To celebrate the new feat, UC Browser now also has a new brand maskot, which "better embodies the faster and smarter web experience UC Browser delivers to its users".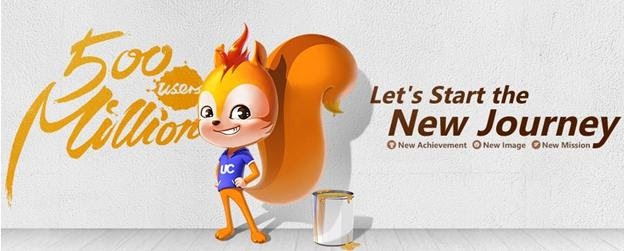 UC Browser is the number one mobile browser in India with 30% market share and China with a whopping 65% market share. The browser is also making some great inroads in other countries. Out of the 500 million users, 300 million are Android users. With the number of internet users in countries such as India set to grow, we can expect a good increase in the UC Browser user base for sure.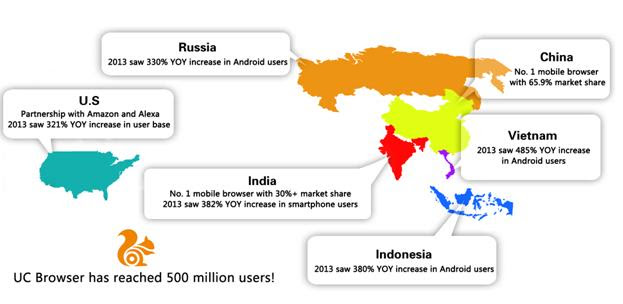 UCWeb plans to enrich the UC Browser ecosystem with more add-ons and app focused on different regions. One example of this approach is UC Browser's newly launched train enquiry service in India that gives users an easy, one-stop solution for checking train status and ticketing information. UCWeb also plans expand UC Browser beyond smartphones and tablets. It recently launched UC Browser for TV in China and we should see more such stuff in the future for the global market.
UCWeb has been working hard to bring more and more new features in the browser. UC Browser has been getting a lot of major updates lately so we're glad that the hard work is somewhat is paying off. Do you use UC Browser? Tell how you like it?