While UCWeb has been constantly updating its browser on the Android platform, the company now has released a major update for iPhone.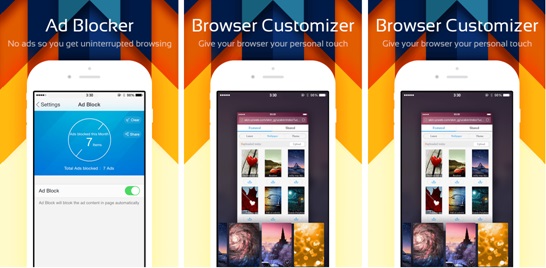 UCWeb has announced the release of major updates to the UC Browser on iOS and Windows desktop. The update brings a major redesign to the UI and other improvements and aims at providing unified and streamlined browsing experience for its users.
The update for UC Browser for iPhone adds a refreshingly new UI which mainly focuses on a fast and clean user experience. The update also brings in ad-blocker functionality which detect ads and prevent them from loading leading to a smooth browsing experience. The cloud technology support compresses data and speeds up web page loading. Further, the browser automatically rearranges elements on a web page to give users the best viewing experience.
Speaking about the update, Kenny Ye, head of Emerging Markets, International Business Department, UCWeb, said, "In this era of multi-screens, daily life is now surrounded by different digital devices. People start their day with the smartphone and move on to laptop. We're making our browser available on multiple platforms to capture this trend."
You can download the UC Browser for iPhone from the Apple App Store.