Although the default Android browser is good enough, we are always in search of other browser with additional features. UC Browser for Android is one such multi-functional web browser. While most apps on the Android platform are not optimized for tablet devices, the tablet version of the UC Browser for Android is quite versatile.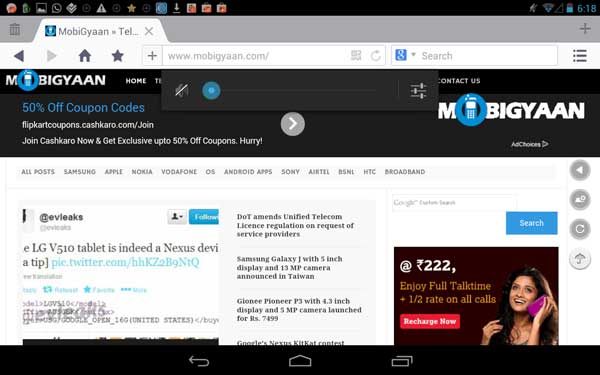 UC Browser HD for Android tablets is the optimized browser from UCWeb designed for the Android tablets. The latest version 2.5 which is just 4.4 MB is compatible on all Android tablets running Android v2.3 and above.
The browser has a clean and intuitive interface. The browser opens on the Speed Dial page, which by default is the homepage of the browser. The Speed Dial page can be used to access frequently visited website with one click on the home page. The Speed Dial can show 12 website, which can be customized as per your choice.
The UC Browser HD for Android tablets is apparently very fast compared to the other Android browsers. Even sites which consume a lot of bandwidth load considerably faster on this browser. While it shows excellent performance on Wi-Fi and 3G connectivity, it performs above average even when working on GPRS connectivity making it the most ideal and effective browser.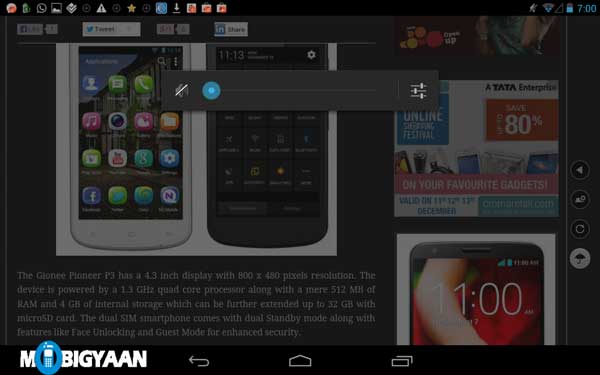 The UC Browser HD for Android tablets has a Night Mode for more comfortable reading at night. The Night Mode in reality is a dark theme which converts the white space on the browser into a shade of black thus reducing the strain on the eyes when browsing at night or in low light conditions. While the browser automatically adjusts the brightness of the browser, you can also slide the bar to adjust the brightness manually.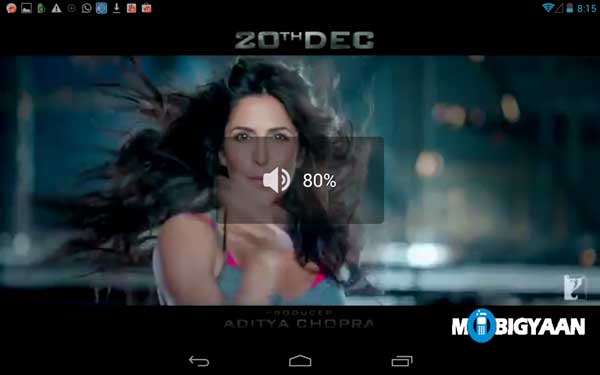 The best feature of the UC Browser HD for Android tablets would undoubtedly be the video player. The browser automatically detects the video and opens the video in full screen without requiring the user to do anything. Similarly, the video can be controlled easily by swiping on the screen when playing. You can swipe up or down to increase or decrease the volume of the video similarly you can swipe left or right to go back or fast forward the video.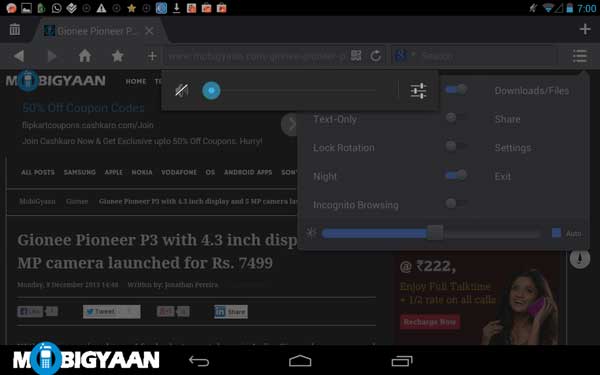 The other features of The UC Browser HD for Android tablets includes the Incognito browsing mode, which opens a private secure tab in the same the browser window. Swipes are extensively used open new tabs, close tabs or even switch tabs. The improved Settings menu at the top right corner of the browser makes it simple to control the various features of the browser.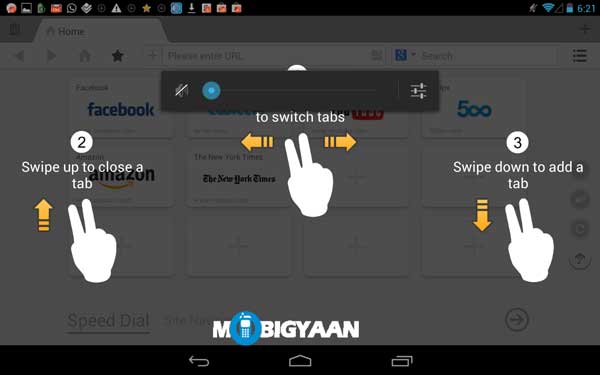 While there are many other browsers on the Android platform, UC Browser HD is a must have for any Android tablet user. You can download the UC Browser HD for Android tablets from the Google Play store.