UCWeb, the folks behind the popular third party browser UC Browser have just launched the new train enquiry features in the browser. The new service is free and integrated within the UC Browser's UI. You can access the new train enquiry features via the homepage of the browser on Android, iOS and Windows Phone or by going to train.ucweb.com.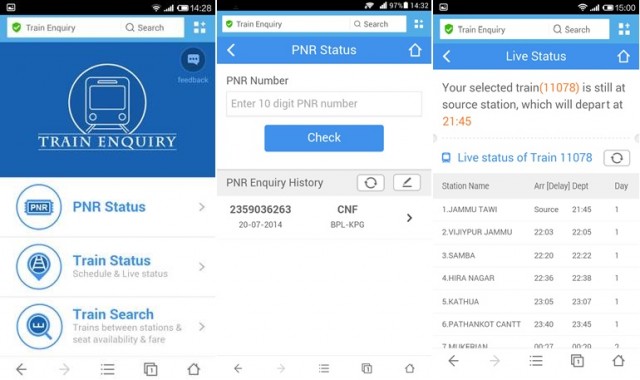 The new service includes PNR Status Checker, which as the name suggests lets you check the status of your PNR. Unlike the official Indian railways website, you will only need to enter the PNR and no captcha is required. Moreover, the browser remembers your enquiry and you don't need to enter the PNR number again. You will get automatic status updates about your train and you can go ahead and share them via SMS.
The service also offers real time status of a train. Once you enter the train number, you will be updated with real time information about the train. There's train search as well for people who are confused on which train to take. Train Search shows you the best route and trains for your destination. You can search for train between stations, check for seat availability and fare.
The service should be pretty handy for users who want quick updates on their train enquiries. UC Web has started this service as a testament to the needs of millions of Railway travelers everyday.