Research In Motion (RIM) is trying hard to survive in the smartphone market with its BlackBerry range of smartphones and lately it has understood that India is going to be a great market for them. Yesterday we saw them slashing prices of its devices and today we see a new entry-level device, the BlackBerry Curve 9220 appear on Flipkart with a 'Coming Soon' tag. So we can go on to expect the launch of the device very soon.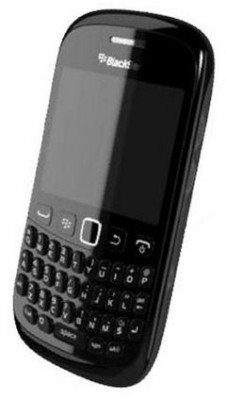 With the BlackBerry Curve 9220 RIM wants to target the affordable range of devices and reach the consumers who still feel that BlackBerry is only for the enterprise users and not for regular day-to-day normal users and those who feel that BlackBerry is not affordable.

If you ask us about the key features of the BB Curve 9220 then they are:
Runs on BlackBerry OS 7


Has a 2 MP Primary Camera

Features a 2.44-inch TFT Screen with display resolution of 320 x 240 Pixels

Has the traditional Full QWERTY Keypad with Optical Trackpad

Includes FM Radio, Music Player

Will have GPRS/EDGE capability, Wi-Fi Enabled, Bluetooth 2.1, MicroUSB connectivity but no 3G, 3.5mm jack

Has an Expandable Storage Capacity of 32 GB
So going by the specs, the Curve 9220 is definitely going to land in a price range of about Rs. 9000-11,000 given that BlackBerry Curve 9230 which will launch with it may land with a price tag of about Rs. 12,000. 
 
Will you now go on to buy a BlackBerry or still stay away from it? Let us know in the comments below.