Uninor announces 'Super Monsoon' offer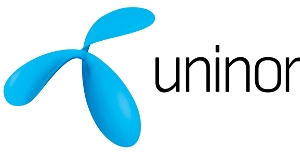 The monsoon may not have treated us well this time, but Uninor has introduced a new promotional offer, namely "Uninor Monsoon Hungama" in Andhra Pradesh, which they say will be a treat both users both indoor and outdoor. The Customer Recharge Program is on till 28th of this month. Customers can win Laptop (One Grand-prize) and other consumer durables (everyday) such as Vacuum cleaners, Water purifiers, iPods and Pen-Drives to name a few.
As a part of the offer, when customers recharge their Uninor number with STV Rs. 198, within the 10 day promotion period they will receive benefits such as 42,000 local seconds and 1,20,000 local Uninor to Uninor seconds. Also every customer recharging with STV Rs. 198 are also automatically eligible for a daily lucky draw and win some of the everyday prizes as mentioned above. At the end of the 10 day promotional period, 161 Uninor customers, would have won these exciting prizes.
Speaking on the initiative, Mr. Satish Kumar Kannan, Business Head, AP Circle, Uninor said, " Every season of the year is an opportunity for us at Uninor to bring something exciting and rewarding for our customers. On the simple recharge of STV 198, 161 customers will stand a chance to win products that will help them to enjoy the rains weather they are indoors or outdoors across Andhra Pradesh on a daily basis for the next 10 days"