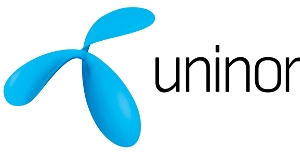 If you are a Uninor subscribers, you are now one of 25 million customers which Uninor now have in India. Uninor has crossed 25 million subscribers milestone in India. Uninor launched its commercial service in eight telecom circles in December 2009. With the launch of an additional 5 circles the company reached its current commercial footprint of 13 circles in June 2010. The 25 million milestone was thus reached in 18 months of the first circle launch and within 12 months of completing its current commercial footprint.
UP East (4052377), UP West (2996857) Bihar (2811398) and West Bengal (2381818) have emerged as the strongest circles for Uninor, together contributing almost 48% of the total subscription base. These are followed by AP (2342188), Maharashtra (2197374) and Gujarat (1964986).
Based on the last subscription data available for all operators (Apr 2011), Uninor now ranks No. 8 cumulatively in its 13 commercial circles. In some of these, Uninor is just about a year old. Its market share is now more than double of all other new operators combined.
"Our long-term ambition is to establish ourselves among the top 6 operators in each of our circles. There is some distance to go till we reach that goal, but we are encouraged by the progress we are making." said Sigve Brekke, MD, Uninor.
25 million subscribers in 18 months is a big figure, it shows the hard work put in by the guys at Uninor, but these subscribers might also include those who just buy the SIM cards for getting more talktime then what they are paying for it or those who get SIMs for free, use the talk time and throws it.