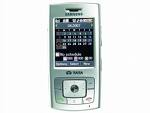 Do you own a Samsung Duo and forgot the password after locking its one or all of the albums? I will tell you how to access your locked albums. There is a very simple hack to remove the password. No software is required for doing so. At the end of this article I will also tell you a mobile software limitation of Samsung Duo. But first I will tell you the procedure to unlock albums on you Samsung Duo mobile.
Follow these steps :
1. Visit Content Box
2. After this open memory info > External Memory > My_album
3. Now in My_album there is a file named config (Delete it or rename it)
Thats it!!! you are done Now access the unlocked albums.
Please note if you do not want the owner of the mobile to know that you have access his locked files then rename the config file to any other name say cofig1 (or anyother name you like) and once you are done with it again rename it as config.
In anyother case if you like you may delete that file.
This hack will enable you only to unlock album and not any other option of Samsung Duo which is locked.
At the beginning of this article I told that I will tell you about 1 limitation of Samsung Duo which I am sure no one of you know or you knew about it but never reported the limitation to Samsung People. The limitation of Samsung Duo is that – you can not store more than one email id with same domain. Lets say you want to store [email protected] and [email protected] – Once you store any of these you will not be able to store one. I came across this problem and reported it to Samsung Customer Care, they upgraded my handset software but this did not solve my problem. Then they informed there senior technicians of Samsung Head office from where I was informed that I was the first who report this bug.
Guys if you have any such hacks or tips which you want to share with MobiGyaan readers do contact me using Contact Us Form.