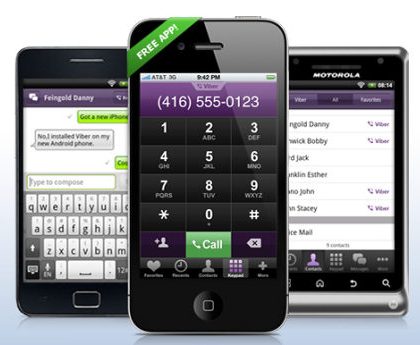 There are loads of apps in the stores that let you call free of charge through an internet connection, and loads of them work quite well. Here's another one called Viber, which not only lets you make free phone calls and send text messages to anyone who also has the application installed, it works cross-platforms as well.

The app lets you make free international calls and text messages to other Viber users using 3G or Wi-Fi. It uses your existing contact list and you can also check out which of your phone contacts and friends are already on Viber so that you can call and text them for free.The app is currently available for the iOS and Android platform and will be available for the BlackBerry OS soon, and the best part is that it is free of charge !

We'll soon be reviewing the app and will let you know how the app fairs.

Visit here for more.