The time that all Nokia S40 and Symbian users were waiting for has finally arrived! Viber has today announced that the popular mobile communication app is finally making its debut on Symbian and Nokia S40 OS running devices along with Samsung's bada OS.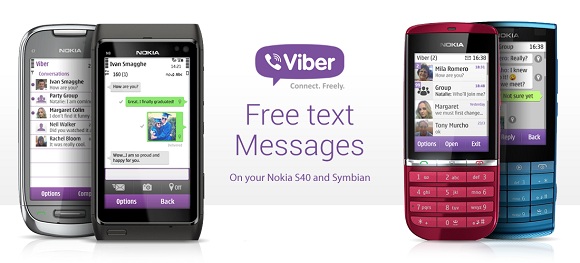 Viber has also announced that the app has reached the milestone of 100 million users and it was only back in February that the company crossed the

milestone of 

50 million users.

Viber has in a press release said:

The new version features Viber's popular text messaging service. The app is being released to the popular S40, Symbian and Bada platforms that power hundreds of millions of mobile devices around the world. More than 1.5 billion phones using the Nokia S40 platform have been sold since the platform was first released. These new platforms represent a huge and untapped market for Viber and allow the startup to provide even more people with the ability to communicate freely.
 
With this, Viber has also announced that the company is bringing a completely new version with free HD-quality phone calls to Nokia Lumia smartphones. This new version was developed in partnership with Nokia and is currently available exclusively on Nokia Lumia phones. So there's another exclusive-to-Lumia only feature.
 
Viber currently handles over 2 billion minutes of calls and over 6 billion messages every month, as well as over 10 million calls per day. Viber recently released version 2.2 of its popular mobile application bringing group messaging to the millions of Viber users around the world.