Videocon GSM Mobile Services Now In Gujarat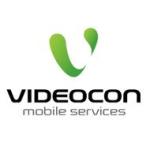 Videocon Telecommunications Limited, a Videocon Group company announced the launch of its GSM Mobile services in Gujarat Telecom circle.
Deploying a future ready 2.75G EDGE GSM network in Gujarat telecom circle, Videocon offers an unprecedented sub 1 paise effective tariff, which is designed to suit all pockets with a tariff plan that is transparent and simple.
Videocon introduces two attractive tariff plan at the launch. Under the Rs 399 monthly recharge  subscribers can make unlimited free local calls both (with FUP of 3000 minites) on their own network as well as to other networks while with another Rs 149 monthly recharge plan, subscribers can make one hour of local calls free every day.
According to the Mr Venugopal Dhoot,Videocon Group, that Videocon GSM services initially available in 13 cities named Ahemdabad, Anand, Ankeleshwar, Bardoli, Baroda(Vadodara), Bhavnagar, Gandhinagar, Junagarh, Navsari, Rajkot, Surat, Valsad and Verawal in Gujarat circle.Mr Dohoot also said that "We will expands our GSM network in all Key cities of both circles in next few month.Videocon would invest around Rs 1,000 crore for its GSM venture in the state." Videocon will rolls out more innovative tariff plans value added services (VAS) very shortly.
The Videocon GSM prepaid connections are now available in all the "Next" Retail outlets in key cities of Gujarat circle.The operator also announced that Videocon brand will be powered with retail presence in 20,000 outlets in Gujarat from the day of its launch.
For more information on Videocon GSM services (Gujarat) Call 9067012345.