Vine Android app updated with new notification options, improved video recording and more
Vine has just brought about a brand new update to its Android app. The update brings some new features along with the usual bug fixes and performance improvements.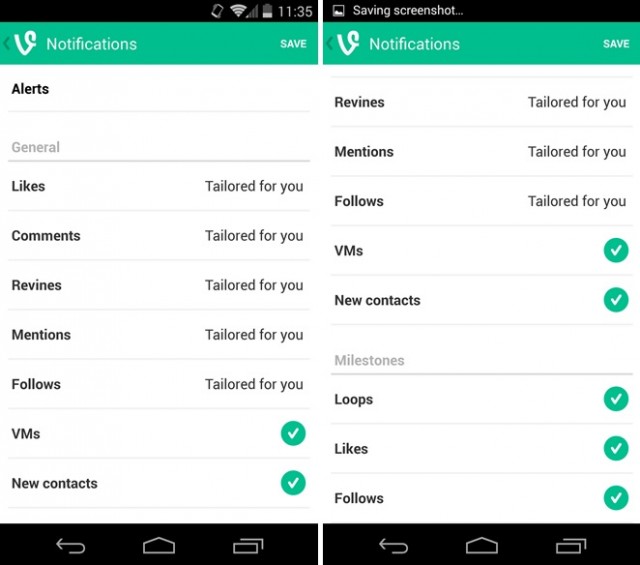 The new update brings improved video recording abilities. While Vine hasn't revealed how has the video recording capability in the app has been improved but we do know that Vine users should see an improvement in the video quality they take.
The update also brings new notification options. In the settings menu and under notifications, you'll find new options such as likes, re-vines, comments and follows. You can set them to 'tailored for you' or from anyone. There are toggles for milestones of loops, new contacts, VMs and more.
If the reviews on the Play Store are anything to go by, the update has brought some performance issues to the app. Well, Vine should take care of them soon.