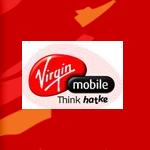 Virgin Mobile India, the only national youth focused mobile service brand today announced new tariff which will allow Virgin Mobile customers to call anywhere across India, across any network at a flat rate of 40p/min. This single call rate of 40p/min applies to all local and STD calls made anywhere across India without any conditions in the core offering. The new call rates are applicable across all the 16 GSM circles.
While making the announcement on the launch of this plan, M. A. Madhusudan, Chief Executive Officer, Virgin Mobile India said, "Increasingly Indian Youth is becoming more mobile as they are moving out of their homes in their quest for a better education, career & a better quality of life. Contrary to popular perception our category insights suggest that 21-25 year olds have 20% higher STD usage compared to the ones above 25 years of the age group. Thus there was a need for a compelling long distance proposition. To capitalize on this opportunity we are delighted to offer, India's friendliest GSM prepaid tariff plan at 40P/Min calling across networks anywhere in India."
Commenting on the competitive environment he added "With the launch of this plan, we are once again reiterating our core value simplicity, by removing fine print or conditions in our offering. This 40P/Min pricing across all networks comes with no riders of additional packs or Daily charge or Capping on usage, so that our customers can talk to their heart's content with their loved ones."
HIGHLIGHTS OF STD@ 40P plan
E-recharge of Rs. 69

Tariff Validity of 1 year

All STD & local calls only @ 40p/min.

No extra packs, No daily rental

First 2 Local sms of the day charged at 50 paise, 250 local sms free thereafter.

First 2 National sms of the day charged at 50 paise, 250 National sms free thereafrer.