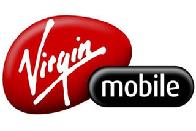 Virgin Mobile has reduced the 10 paise incoming credit per minute for every incomting call. All the new Virgin Mobile subscribers will now get only 5 paise/min for every incoming call.
The reduction in incoming call credit has resulted because of TRAI's decision to reduce termination charges.
All new subscribers will get credit of 5 paise/min after the six months with Virgin Mobile. So a new subscriber will have to continue using Virgin Mobile for atleast first six months to get the incoming call credit. Exisiting customers will get the credit from May 1.
Virgin Mobile used the 10 paise/min offer for aggressive marketing to target youth when it was launched. It was able to do this by taking advantage of the termination charge other operators pay for every call terminated on its network. Last month, TRAI reduced this charge from 30 paise a minute to 20 paise.