On-screen fingerprint scanners will be the next-gen tech. They will enable OEMs to further shrink bezels, or better yet, allow them to be simply removed. But only Samsung and Apple have been pouring money into the tech. Now a new player has emerged.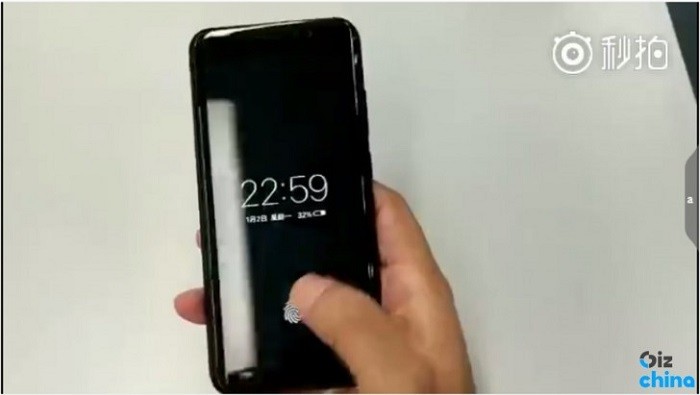 Vivo is reportedly working on a smartphone to bring the on-screen fingerprint scanner even before Apple or Samsung. A new video clip 4 seconds long shows a Vivo handset being unlocked by simply placing a finger on the screen. The clip isn't very clear nor long enough, but it does make its point.
The clip found on Weibo displays a metal bodied Vivo phone with rear cameras resembling the Vivo X9 Plus. Pan Jiutang, the user who shared the clip also claimed that Vivo will be first to the market with the tech but Apple will be responsible for global trendsetting.
If the video is not fake, then Vivo might debut the new piece of tech at the MWC in Shanghai this month.