We are seeing the market being filled with smartphones having 3 GB and 4 GB of RAM nowadays, but looks like 4 GB of RAM is not enough for the folks at Vivo. Vivo through its Weibo account has confirmed that the XPlay 5 will be powered by Snapdragon 820 SoC and 6 GB of RAM (yes, you read it right).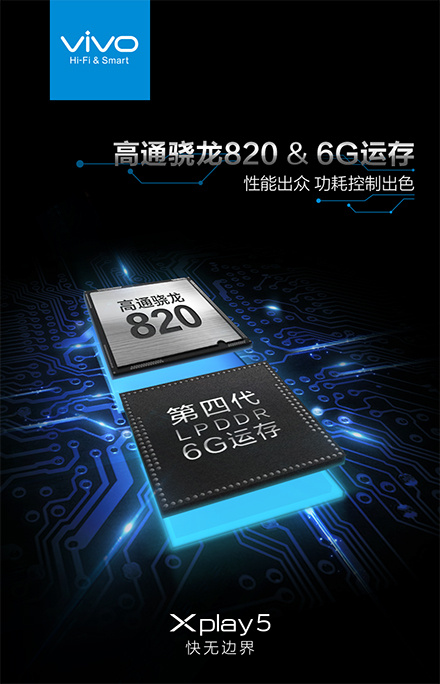 The Vivo XPlay 5 will be unveiled on March 1. At the moment, the highest amount of RAM a smartphone can have is 4 GB. Most of the people don't even have 6 GB of RAM in their computers. Given the fact that the XPlay 5 will be powered by Qualcomm's latest Snapdragon 820 SoC coupled with 6 GB of RAM we can expect multi-tasking and other tasks to be smooth. But hey, high-end specs aren't everything, there's something called optimization as well. We can only speak more about the performance when we actually review the XPlay 5.
The XPlay 5 is also expected to boast off 6-inch display, 4300 mAh battery, 16 MP rear camera and 8 MP front camera. Not just that, it's also rumored to feature solar charging. Well, the Vivo XPlay 5 will be unveiled next week so we don't need to wait much for official information.