Vodafone and Radio City presents Dekho Visarjan Aasman Se!!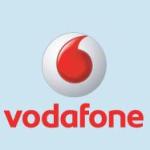 Vodafone Essar in association with Radio City 91.1FM is once again geared up to connect and strengthen bonds with Mumbaikars by celebrating the city's most important festival in an exceptional way. Vodafone customers tuning into Radio City 91.1FM can now win a once-in-a-lifetime opportunity to watch the Ganpati Visarjan from a helicopter!
Radio City 91.1FM in association with the Mumbai Circle of Vodafone Essar is running the 'Dekho Visarjan Aasman Se' competition on radio till September 22nd 2010. If Vodafone customers have a Ganesha Callertune playing on their mobile phones when the Radio City RJ calls, they get to watch the Ganesh Visarjan from a helicopter. Vodafone customers can register for the competition by sending 'GANESHA' as a sms to 111 (toll free) and also to set the Ganesha caller tune they can sms 'GANESHA' to 55655 (toll free).
The Radio City RJ will randomly call Vodafone customers who have registered for the competition and ask them questions about the festival. Radio City RJs will capture the excitement live on-air during Visarjan days.
Speaking on this unique initiative, Rohit Adya, Chief Executive Officer, Vodafone Essar, Mumbai said," We are glad to announce the 'Dekho Visarjan Aasman Se' competition for the second consecutive year. It is our constant endeavour to strengthen our connect with the people of Mumbai and spread the spiritual fervor of the season through such exciting yet unique initiatives."
Ms. Apurva Purohit, CEO, Radio City 91.1FM said, "We at Radio City are known for the eclectic and exciting platforms to connect with the listeners. We are extremely glad to partner with Vodafone on "Dekho Visarjan Aasman Se' competition as it strengthens our bonds with Mumbaikars in true whatte fun style! Last year the listenership was clocked at 29,68,000*…a number which gives us immense faith on the success of this activity and partnership. We are sure that this year too, we will see immense participation and only too happy to give them a chance to get an aerial view of the visarjan once again!"