Vodafone announces flat roaming rates of 70paise/minute and 1.5 p/sec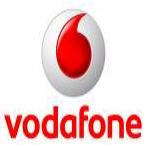 Vodafone today announced new tariff plans which offer substantial reduction in national roaming rates for its Prepaid and Postpaid customers. Customers can either opt for the 'Travel Plan' to enjoy a flat rate of 70p/ minute for national roaming or the 'Ticket Plan' to enjoy flat national roaming rates of 1.5p/sec. These plans will be valid when customers latch on to the Vodafone network while roaming in India.
If you are a Prepaid customers then you can purchase the Travel Plans at Rs. 64 and Ticket Plans at Rs. 73 from your respective circles. These tariff plans carry a validity of 365 days from the date of recharge.
If you are a Post-paid customers then you can opt for the Rs. 299 'Travel Plan' or the Rs. 299 'Ticket Plan' to enjoy the new per minute and per second roaming tariffs respectively. In addition to the flat 70p/minute national roaming rate, the Rs. 299 Travel Plan offers a flat rate of 50p per min on local & STD calls and 175 mins free on local & STD calls per month. Similarly, in addition to the flat roaming rate of 1.5p/sec, the Rs. 299 'Ticket Plan' offers the customer a flat local and STD rate of 1p/sec and 10,000 free local and STD seconds per month.
PS : The above rates are for Kolkata Circle.  Please call the customer care of your circle to know the rates of the above Vouchers and Plans