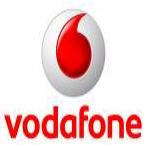 In the latest Quality of Service (QoS) Report, for the quarter ending September 2009, released by Telecom Regulatory Authority of India (TRAI), details of which were published recently – Vodafone achieved the highest accessibility rate of 99.03%, one of  the low call drop rates of 0.98% and  a 98.28% rate of calls with good voice quality and a 100% resolution of billing and charging.
Speaking on this commendable achievement, K Sankara Narayanan, CEO Vodafone Essar South Limited said, "In the current dynamic and competitive scenario, the success and survival of an operator hinges on the quality of service (QoS) it provides This is indeed a proud moment for us all having topped the QoS for the 2nd consecutive quarter on almost all parameters among other GSM service providers in Karnataka state. Vodafone is truly a distinct communications leader where Karnataka customers benefit from a complete experience.  We will constantly work at empowering and delighting our customers. "
More on QoS (Quality of Service)
QoS Survey is part of the Indian Telecom Services Performance Indicators (TSPI) report that is released by TRAI every quarter. The customer requirements and expectations are given paramount consideration in the formation of these standards. The parameters and benchmarks have been made meaningful to the consumers for enabling them to make an informed choice and also on the level of quality that they are getting.
The full text of the Standards of Quality of Service is available on TRAI's website www.trai.gov.in.