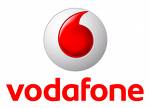 Vodafone launched Lifelong Prepaid for Rs.47. This prepaid comes with a talk time of Rs.5 and a lifetime validity which is available to new Vodafone Prepaid customers. Existing Vodafone prepaid customers can also benefit this offer by recharging with Lifelong at Rs.47.
In addition, by paying a daily rental of Re 1, customers can avail low calling tariffs – 50 p/min to any local Vodafone numbers, 60p/min to all other local mobiles and Re 1/min to local landlines.
A customer who does not wish to opt for a daily rental can recharge with Rs 48 and make all local calls at Re 1/min. Vodafone bonus cards can be used along with these Lifelong Prepaid plans, enabling subscribers to avail of low calling local and STD tariffs, SMS etc. A customer will need to recharge with a minimum of Rs 200 every 180 days to continue enjoying lifetime validity benefits.
However people of Tamil Nadu circle will have to pay Rs. 52 to get this new plan. This new prepaid plan offer comes with lifetime validity and a talk time of Rs.10. Local calls to all Vodafone numbers, other mobiles and landlines are at Re 1 per minute and all STD calls are at Rs1.50 per minute.