Vodafone launches Special VAS to Celebrate Bengali New Year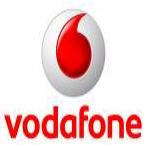 Vodafone Essar has announced an array of exciting value added services to mark the celebration of 'Poila Baisakh', the Bengali New year.
This year, Vodafone has launched the 'Poila Baisakh' voice portal which has a bouquet offering caller tunes, ring tones, recipes of popular Bengali cuisines, mobile greetings, song dedications and trivia around the New Year. Vodafone customers can access these products by dialing priced at Rs 6 per minute.
In addition a 'Poila Baisakh' WAP portal has been introduced for Vodafone customers. The portal comprises animated wall papers based on the theme of the Bengali New Year. Customers can avail the content by messaging to toll free from their GPRS enabled phones. The response SMS has a link which can be accessed through Vodafone Live.

On this occasion, Vodafone customers can also send personalized pictures by messaging to 53636 priced at Rs 3 per SMS.