Vodafone launches the Vodafone Blue 'Facebook' handset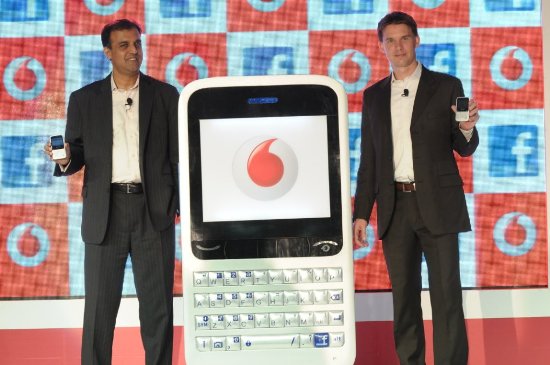 Vodafone Essar has launched a new handset called the Vodafone Blue. The handset is designed for people who love to stay connected with Facebook and has been developed in collaboration with Facebook itself. The handset allows users to easily share and connect with their friends anytime, anywhere.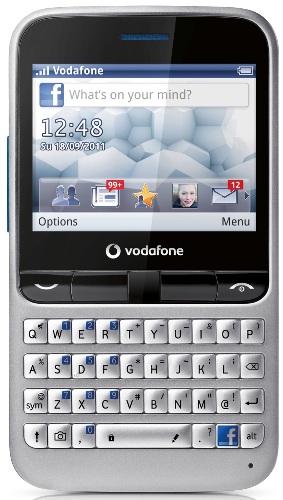 The Vodafone Blue has a special F button that lets the user upload pictures, visit profiles and update status at a single click. The phone takes Facebook integration to a different stage by providing all kinds of updates as counters, notifications, and displays Facebook posts regularly in the background. Additionally, Vodafone Blue will be launched in India, with unlimited access to Facebook for a year from the date of its purchase. The handset brings in all the above social networking functions and is priced at an MRP of Rs 4950 (inclusive of all taxes).
Speaking at the launch, Mr. Kumar Ramanathan, Chief Marketing Officer, Vodafone Essar said, "The mobile internet plays a central role in the daily lives of millions of Vodafone customers, many of whom are avid Facebook users. Vodafone Blue is the answer to our youth's mobile social networking needs. The phone has been designed to let everyone experience the fun of connecting with friends on the go, at a pocket friendly price. With our unique, fully integrated Facebook customization, the Vodafone Blue offers a compelling, out-of-the-box experience."
Commenting on the launch of the phone, Henri Moissinac, Head of Mobile Business, Facebook said, "Facebook wants to make every phone social and Vodafone has taken the integration of Facebook to the next level with the Vodafone Blue. We are really happy that Vodafone has brought the phone to India and enabling people to experience Facebook free of charge from the mobile device for a year".
Specs
Fully Integrated Facebook Experience

QWERTY keypad

Optical Track Pad

2.4" QVGA screen

Mobile internet with email, IM

Opera 5 browser

Integrated music player with 3.5mm jack

2MP camera with flash

Bluetooth

16 GB expandable memory

2 Years Warranty