While Vodafone has been pushing out their m-pesa service, the company has now launched mobile apps to facilitate the service.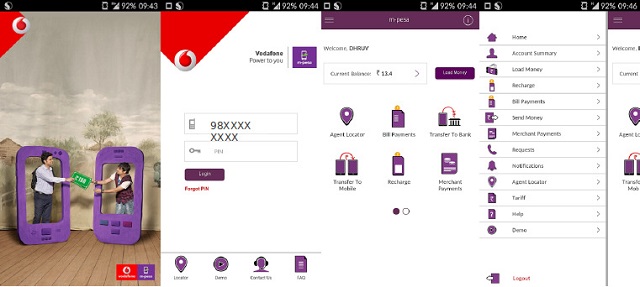 Vodafone India has announced the launch of the m-pesa app, which allows the customer to avail the services through mobile. The app, which is available on Android, iPhone, BlackBerry and Windows Phone platform, can be used to pay bills and recharge mobile without having to visit the centre. Users can load the money their M-Pesa wallet through Net Banking/Debit Card directly through the app.
According to Vodafone, the m-pesa service has a pan-India distribution of over 90000 agents with more than 3 million customers. The service can be used to recharge any prepaid number including of operators other than Vodafone. Similarly, recharges for DTH, broadband and other services can be done directly.
Speaking about the Vodafone M-Pesa app, Suresh Sethi, Business Head, M-Pesa, Vodafone India, said, "Vodafone has always been at the forefront in launching innovative products and services relevant to the needs of our customers. Our newly launched 'M-Pesa App' is highly safe and secure and has been designed to empower and provide the ease and convenience to all our customers to transfer money instantly, pay utility bills, recharge phones, etc. through their mobile handset."