While quite a few operators are offering data freebies to compete with Reliance Jio, Vodafone has now launched the #HuntTheHearts contest.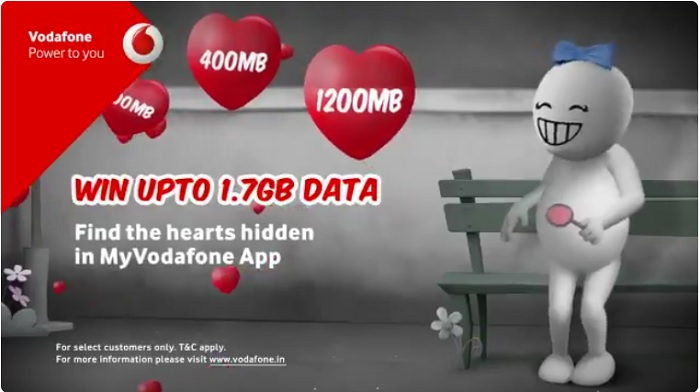 Vodafone India has announced the launch of the #HuntTheHearts contest which would offer winners free data. The contest requires users to navigate through My Vodafone app and discover hidden hearts on different app screens to unlock free 3G/4G data. Users can avail up to 1.7 GB of free data during the offer period.
The #HuntTheHearts contest can be participated in by all Vodafone users including prepaid and post-paid customers. Vodafone Red customers are not eligible for the offer. Vodafone is aiming at driving usage of its My Vodafone app using the contest.
Commenting about the contest, Vodafone said, "With Data becoming the new Oil, Vodafone decided to give it for free this month through #Huntthehearts contest on My Vodafone App."