Are you a sports fan? Do you like to keep yourself updated about how your favourite team is doing? Vodafone has offered a Vodafone Sports service which will let you see curated sports content straight from your smartphone. The service, offered via Vodafone Live is powered by Starsports.com and offers curated stuff on cricket, football, motorsports, hockey, golf and tennis. It offers stuff such as video scorecards, free videos, news, photo galleries and more.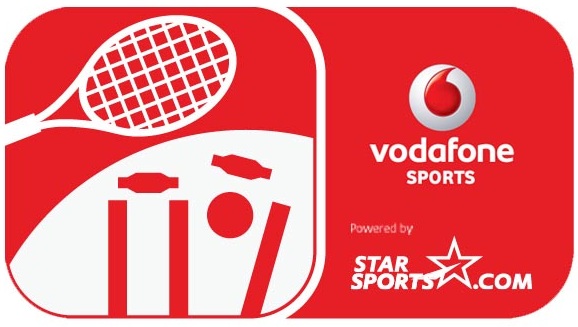 Here's what Vivek Mathur, Chief Commercial Officer says about Vodafone Sports. "The launch of Vodafone Sports is an industry first initiative to bring across best of premium live and curated sports content blended with immersive interactive platform and content-delivery. Following the launch of Vodafone Music few months ago, it complements our strategy to expand our digital offering and tailor it to mobile internet users who are increasingly consuming content on the go."
Vodafone Sports details
This service, claims to be one-of-a-kind service and maybe it is something to have on the go. But why should you go for this instead of selecting from a multitude of apps that can do the same? Well, it seems Vodafone has answered this question by providing users with packs.
Vodafone Sports Snack Pricing Plan
This plan is designed for those people who don't generally have a fad for sports but become sports fans at alternate intervals – you can watch a match for Rs.10 / Rs.20, download a video clip for Rs. 3/ Rs. 5, and get some cricket wallpapers for Rs. 3.
Vodafone Sports 'All you can eat' Pricing Plan
This plan is targeted at those users who like to catch up on a series such as IPL. A series is priced Rs. 49/ Rs. 99/ Rs. 150, while archived video clips are available for Rs. 30/ Rs. 50.
How to activate it?
You can either visit live.vodafone.in/sports or message <SPORTS> to 111 on your Vodafone smartphone.
But these are not the only charges, you will have pay Rs. 5 a day and Rs. 150 a month which crushes the whole deal.
Wouldn't some apps be a better idea? On the upside, the service is available for both smartphones and feature phones and might be more useful for feature phone users, who tend to not get access to apps made for this purpose only.