Apalya Technologies, who are basically committed to mobile video streaming have announced that they will be providing exclusive mobile video streaming for all the matches of the 5th edition of the IPL making this the 4th consecutive year for Apalya for IPL streaming.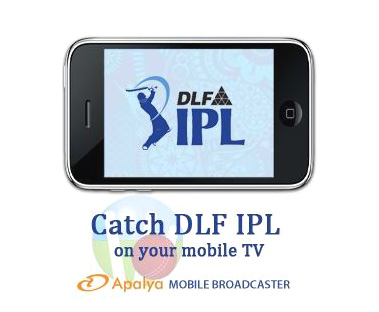 Now you will never miss a match, as subscribers will be able to watch it on the mobile through their existing mobile service provider. Apalya has tied-up with all the leading telecom partners in India to enable the DLF IPL Mobile stream on the existing Mobile TV service. To avail this, subscribers can SMS TV to 58888 or you can visit apalya.com to get the live streaming link for watching IPL.

The company aims to reach more than 10 million subscribers for the service. For more on this visit here.