IMEI number of your phone is a unique 15 digit number and if you are being asked to get IMEI number of your device or you just want for any other purpose, we have gathered different ways to get IMEI number of your phone. IMEI number can help you to recover your lost device. Here they are the 6 easy ways to get IMEI number from your smartphone.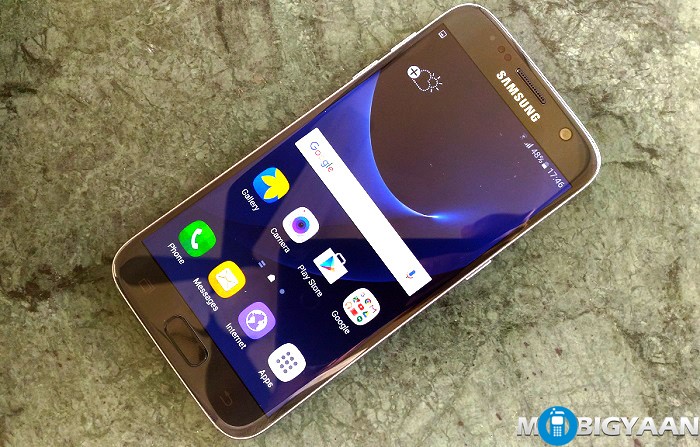 1) Dial *#06# to get IMEI number
Perhaps the easiest way, dial *#06# on the phone dialer and get IMEI number.
On dialing the code, a popup will show you the IMEI number. If your phone has a dual SIM or triple SIM configuration, it will show 2 or 3 different IMEI numbers respectively.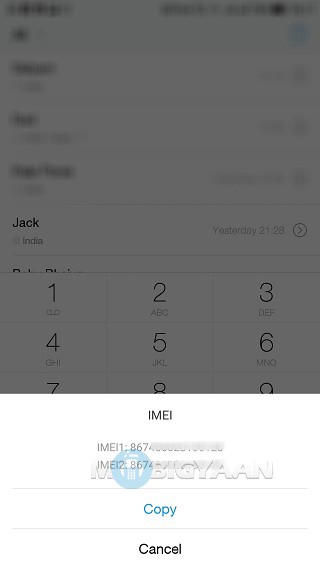 2) Under the Phone Settings
IMEI number can also be found under the phone settings.
Find IMEI number on Android devices
If you are using an Android, go to Settings -> About -> Status -> IMEI information and find IMEI number.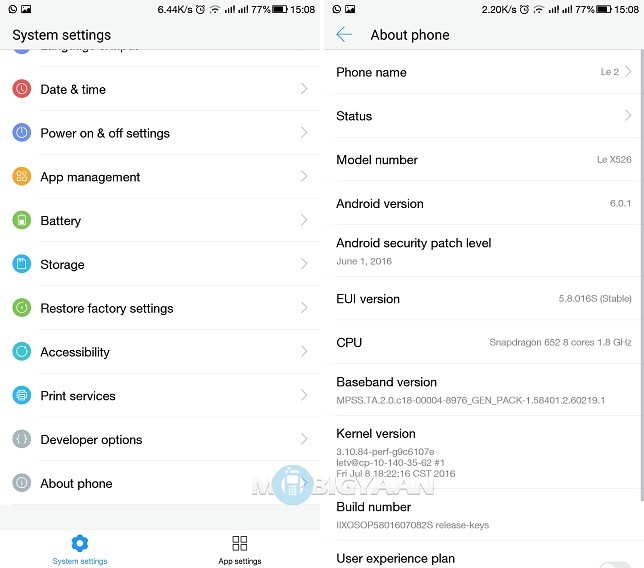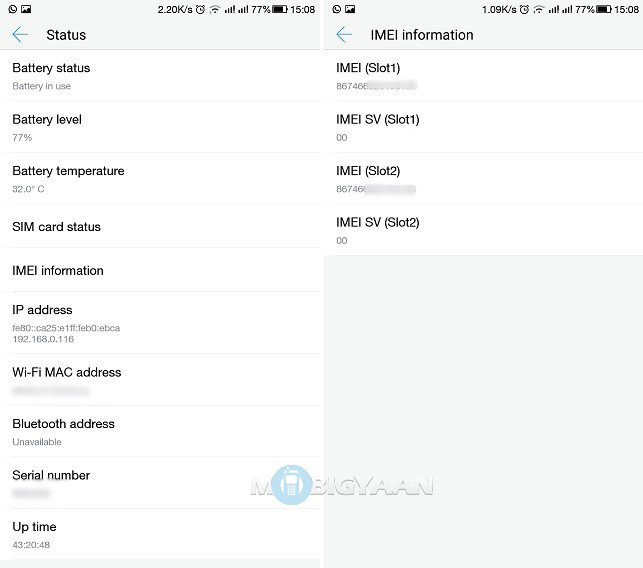 Using Google Settings Dashboard (Android) to get IMEI Number
An alternate way is to use Google Settings Dashboard where you can get IMEI number of all the devices you have linked to the Google Account. It is very useful if you don't have the mobile with you.
Google settings can be accessed from a browser. No matter if you are on desktop or mobile, you can get IMEI number either way.
Visit https://www.google.com/settings/dashboard and scroll through until you find your Android devices. Expand the Android tab and find your device name and its IMEI number.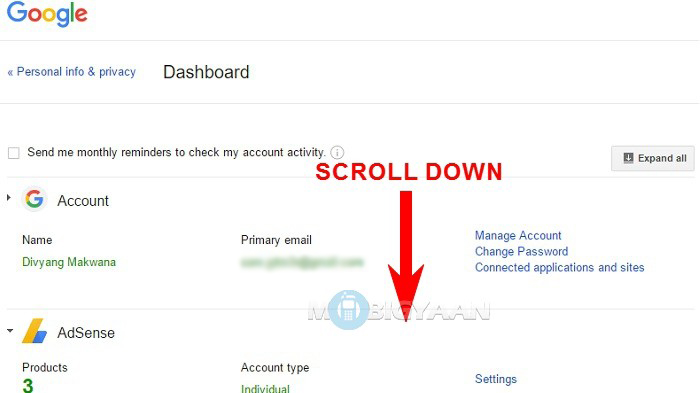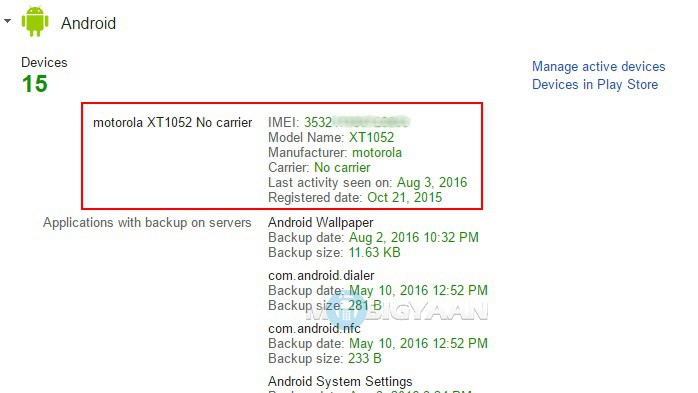 Find IMEI on iPhones
On iPhones, you can access the IMEI number from settings. Open settings from the homescreen, tap General and go to About where you can find IMEI number.
Go to Settings -> General -> About – IMEI
Find IMEI on Windows Phones
Similarly, for Windows phones, visit settings on the phone and swipe to about. You should get IMEI number there by scrolling down.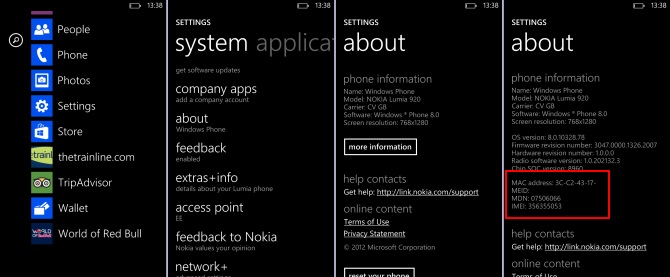 There are other methods to get IMEI number if your phone is switched off or it is not in a condition to turn it on. Here's they are.
3) On the back of the Phone
Check on the back of the phone. There will be a label or sticker or it is printed on the lower end of the back. Generally, iPhones do have it on the back.
4) On the SIM tray
Usually, IMEI number is printed on SIM tray and in most cases you will find IMEI number on SIM tray. If you somehow do not find it on the tray, you can opt out to use other methods I have shown.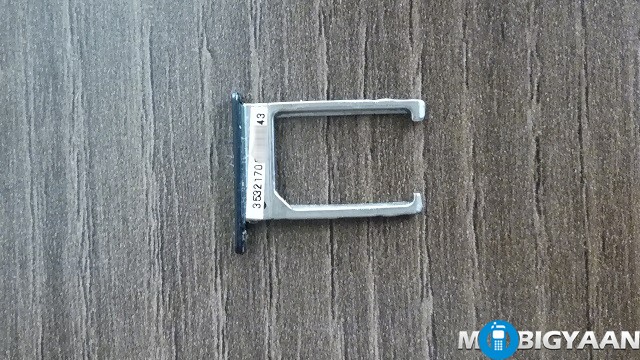 5) By removing back cover
Smartphones have built-in battery these days and hence, you cannot remove back cover. However, there are still some phones available that come with a removable battery.
On removing the back cover, you will find IMEI number under the battery. Some phones have a removable back cover but do not have a removable battery like on the ASUS Zenfones but if you look closely on the SIM slots, you can get IMEI from there.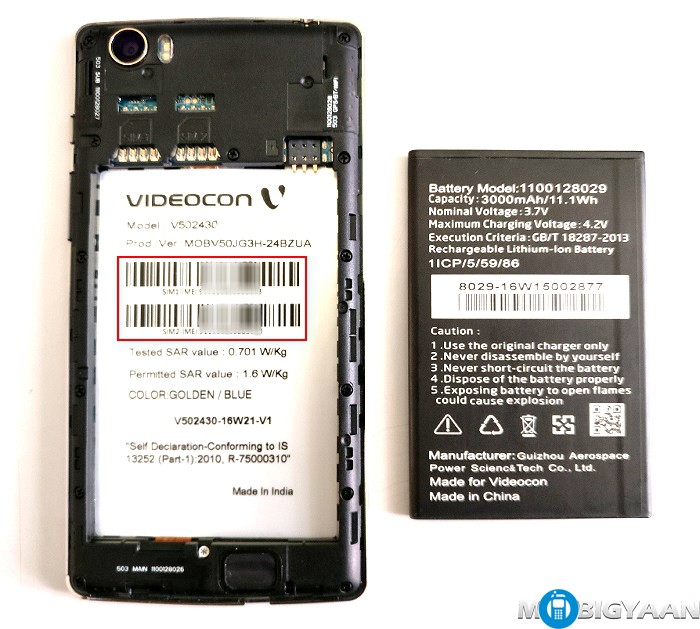 6) On the box packaging
During your purchase, the phone that came in the box you received has the IMEI information on it. Do check on the box packaging for IMEI information.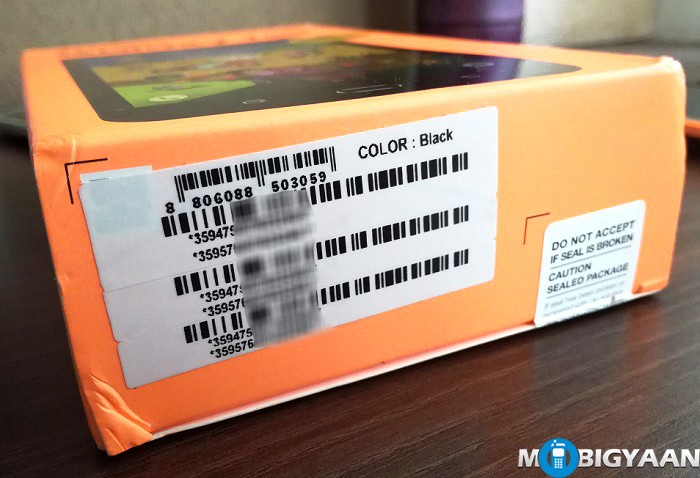 That's all I got. Do you know any other ways to find IMEI number of your phone? Share with us under the comments. Also, use the social buttons to share it with your friends on Facebook, WhatsApp, and others.
Visit our How-To Guides to get even more cool guides.