Over a week ago, we learned about WhatsApp working on a group invitation feature that would let users decide who can add them to groups and who cannot. However, this feature was only available for iPhone users on the beta channel. But now, this feature is available for beta users on Android as well.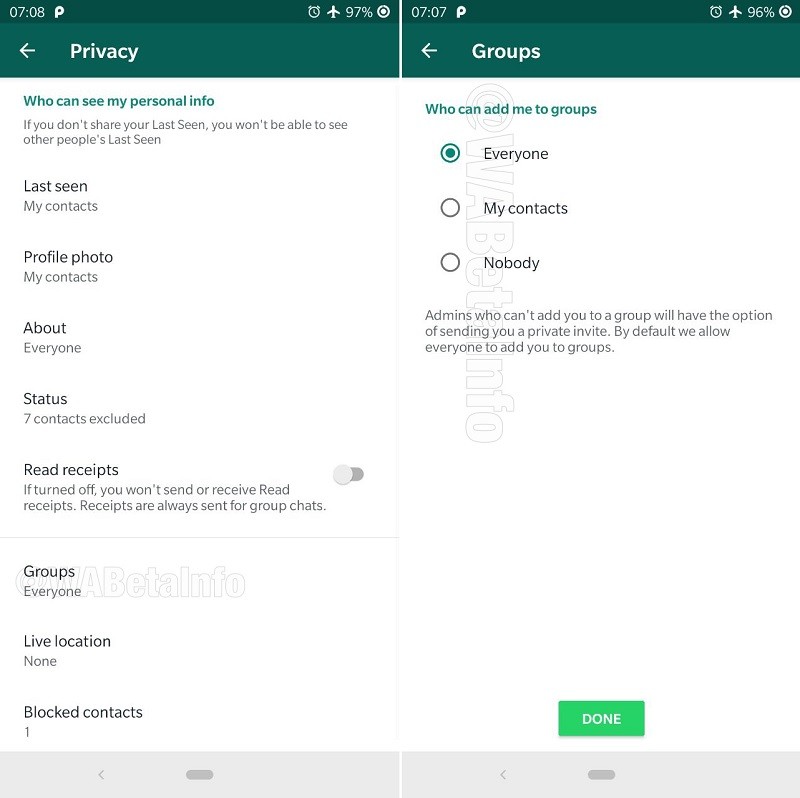 According to a report by WABetaInfo, WhatsApp's group invitation feature is now available for Android users with beta version 2.19.55.  This feature is tucked inside the Settings > Account > Privacy > Groups menu. Once you enter this menu, you will see three options – Everyone, My contacts, and Nobody.
Selecting 'Everyone' means anyone with your WhatsApp number can add you to a WhatsApp group. Selecting 'My contacts' means only those people whose numbers are saved in your contacts can add you to a WhatsApp group. And, selecting 'Nobody' prevents everyone from adding you to a WhatsApp group.
If the admin is unable to add you to a group, he will have the option to send you an invite to join the group. However, do note that the 'Everyone' option will be selected by default. So you might want to change it to 'My contacts' or 'Nobody' if you don't want to end up being added to a group by someone you don't know.
We don't know when WhatsApp will roll out this feature to Android and iPhone users on the stable channel. So if you can't wait to get this feature, you will have to enroll in the beta program.