WhatsApp coming to Windows Phone Mango?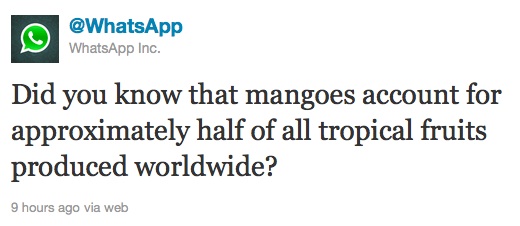 A teaser tweet from WhatsApp's twitter account hints that the ever popular cross platform application which is already available on iPhone, Symbian, BlackBerry and Android, will be supporting Windows Phone with the Mango update as well.
With Nokia joining hands with Windows, it doesn't come as a surprise if Nokia would want WhatsApp working on its devices running Windows Phone too. And for developing the app on the Mango platform the developers need the API and this tweet indicates that the release of Mango may be very much near, and they are all ready to work on it.
What do you think ?