While WhatsApp has been adding a lot of new features with some revealing when the user read the message, now the company has added some more new features.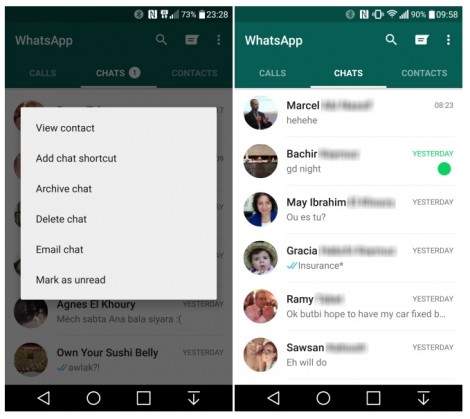 WhatsApp for Android has received an update with new added features which include custom notifications, mark as unread etc. With the update, users can custom notification sounds, vibration length, notification LED light and popup notifications and call ringtone for each contact. Further, users can even mute the chat for a time period.
The new update for WhatsApp for Android also allows users to mark a conversation as unread by tapping and holding on any conversation pane until the 'Mark as Unread' options comes. However, this feature does not change the read messages status within the chat. While the update is slowly rolling out, users can directly download the APK and side load it.
Download WhatsApp for Android update