After releasing voice calling support for the popular Whatsapp messenger, the company now seems to be gearing up to launch video calling services.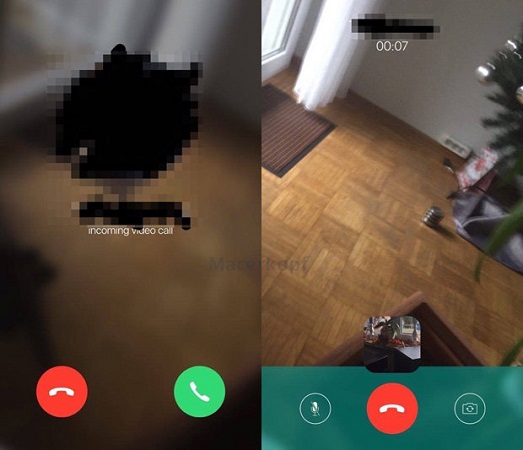 According to sources, the Whatsapp messenger may soon get video calling support. A couple of leaked screenshots of the service reveal the upcoming feature. The service would be applicable to users over Wi-Fi as well as cellular data. Overall, the layout would remain almost similar to the existing Whatsapp call feature.
The Video calling feature for Whatsapp would have a full window which shows the callers video feed and a small movable preview window which can be moved around the screen. The screen also shows options to switch between front and rear camera and also to mute the microphone. Unfortunately, sources suggest that the feature would first rollout to iOS then followed by Android.